MinTrayR is a Firefox add-on that will minimize all the open Firefox windows directly to the system tray rather then the taskbar.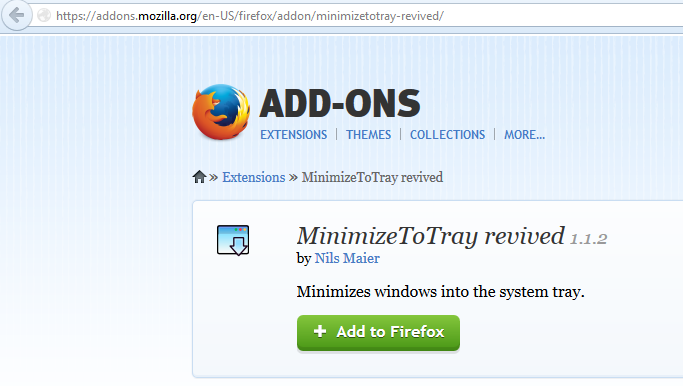 This can be useful when there are multiple Firefox windows that are open and occupy a lot of taskbar space.
Download and install MinTrayR from here.
After installation and restarting Firefox, to configure further options, go to Tools > Add-ons, select MinimizeToTray revived" and choose "Options".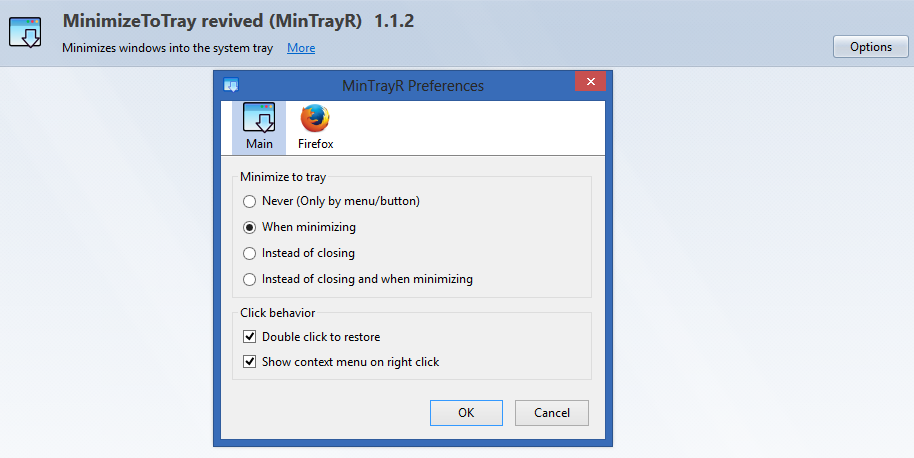 To use it, simply try minimizing Firefox. It will no longer appear on the taskbar but will be represented by the Firefox icon in the system tray. (Multiple Firefox icons would mean that there are separate windows that are open but currently minimized.)
To restore, double click this icon(s) or right click and choose "Restore all". The open windows can be directly closed from within the system tray by selecting "Close Window".
Happy minimizing.