Tab Statistics is a Firefox add-on that keeps count of various tab parameters like current tab count, average tab count, rate of tab increase and so on.
This can be useful when troubleshooting Firefox slowness or just for reference regarding how many tabs are always active on an average.
Download and install the add-on from here.
Once installed, it will be visible in bottom right corner of Firefox and clicking it will show tab statistics.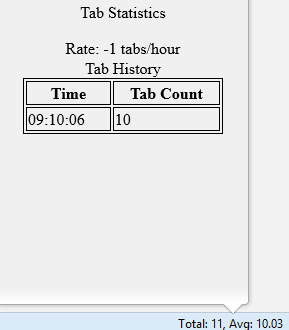 The tab average duration can be changed from Tools > Add-ons and choosing the desired time interval.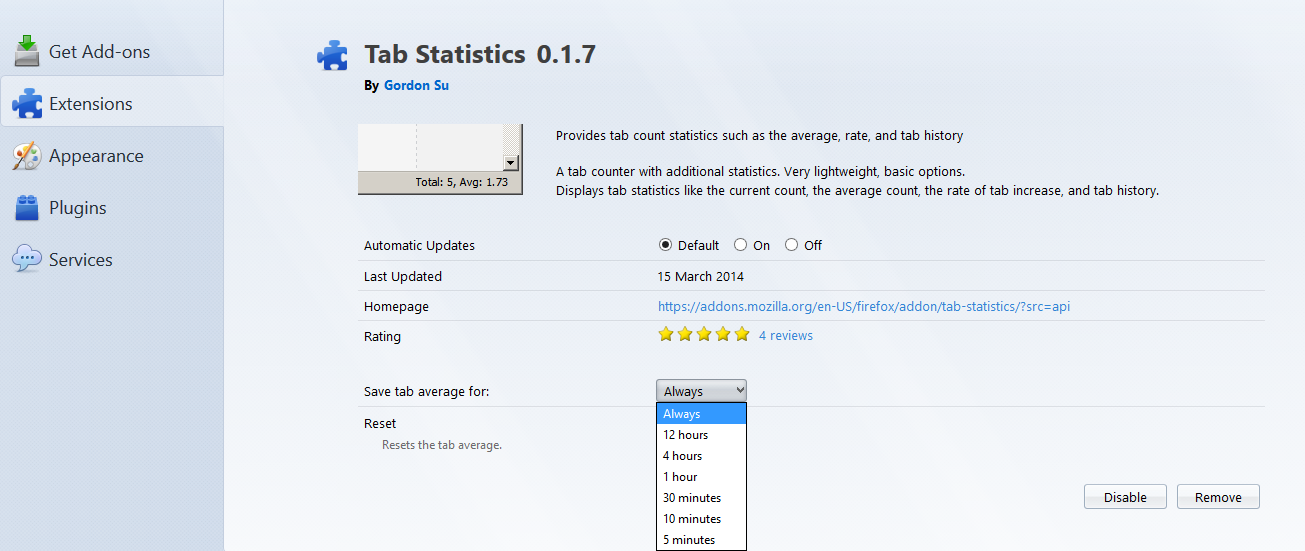 It may be surprising to see how many tabs are always open on an average when using Firefox!
Happy surfing.