Update as of 2023: This add-on is now depreciated. A similar add-on is here.
MeasureIT is a useful add-on for Firefox to check the dimensions of any web page or web elements. It can come in handy when trying to design websites, change the existing design or when figuring out space requirements for a given web page before adding any new web element.
Download and add MeasureIT from here.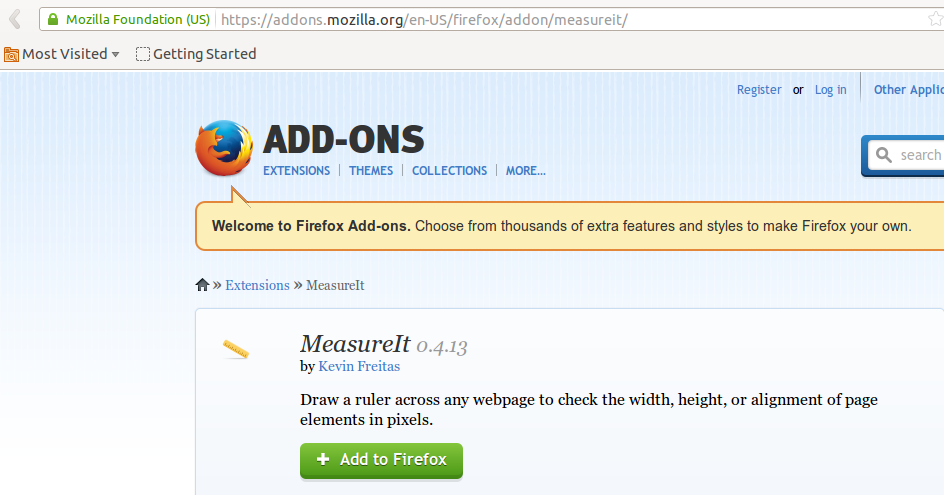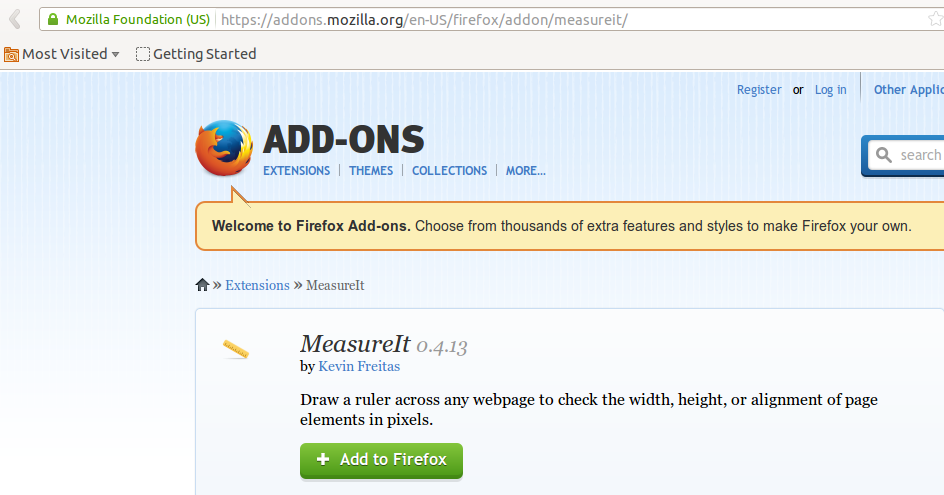 Once installed, it will show up as a yellow ruler next to the address bar. To measure the dimensions of any web area in pixels, simply click this ruler and highlight the specific portion whose size is to be found out.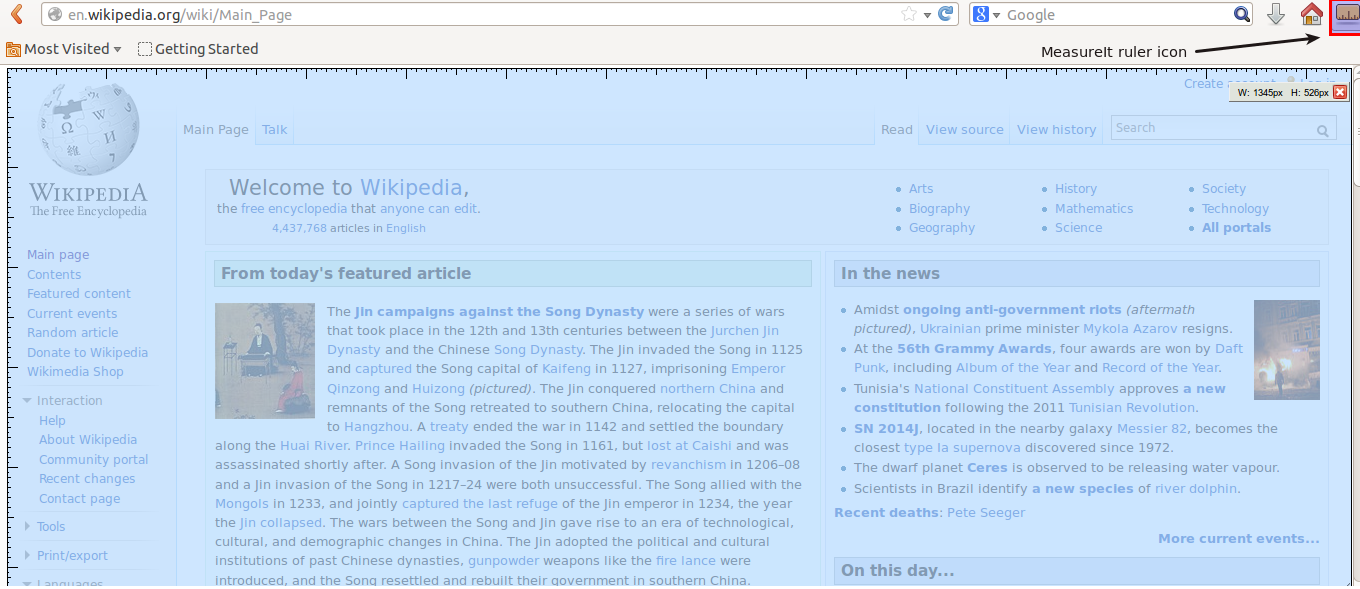 The tiny pop-up adjacent to the selection will display the size of specified web pages/web elements in pixels (Width and Height).


Happy measuring.