Outlook.com provides two options for a default "reply-all" response – on or off.
When reply-all is enabled as a default response, any email message that is replied to will automatically include the sender as well as other email addresses from the original email.
So, when replying to any email, if "Reply All" is visible, then this means it is set as a default response.

Here is how to turn this reply-all response on or off :
Login to Outlook.com and choose "More mail settings" by clicking the top right gear icon.
Next, scroll down to "Reading email" section and click on "Reply Settings".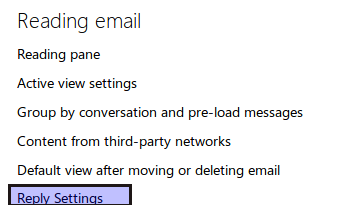 Now either  turn the "Reply-all" default response as on or off.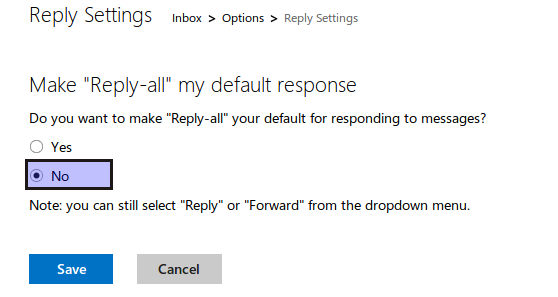 Finally hit "Save" for these changes to take effect.
From now on, when replying to any email message, the display on top would change to "Reply" as compared to "Reply All" which was before.


Keeping this setting turned off is a good way to avoid accidentally replying to everyone included in the email.
Happy emailing.