When there are a lot of applications/programs  installed, and also lot of browser add-ons, Windows system performance can take a significant hit if not optimized.
IObit Uninstaller is a free tool that will remove applications, browser add-ons as well as installed Windows updates (if needed). Download it from here.
The user interface is divided into two main tabs : Programs and Browser plug-ins.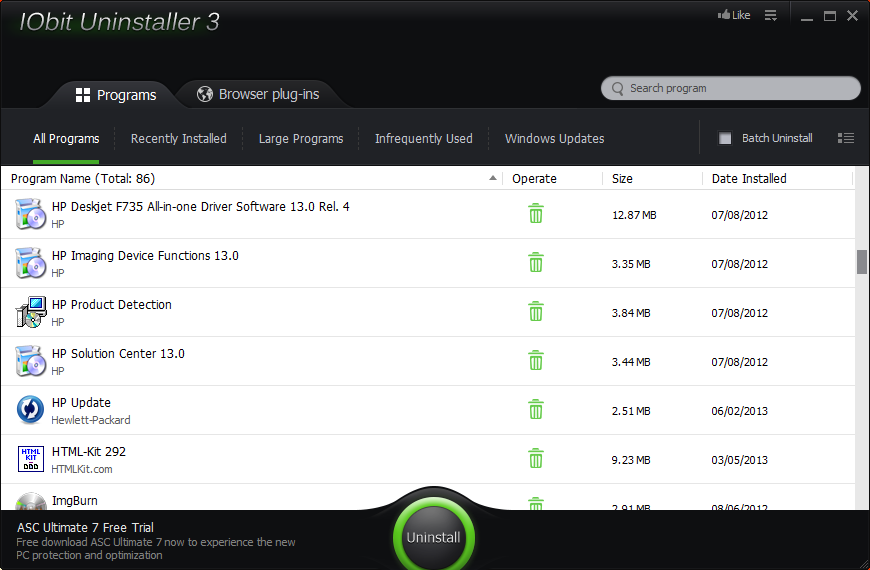 The list of programs will come up and they can be filtered out using different criteria like their size, frequency of use and so on. Also, multiple programs can be uninstalled by selecting the "Batch uninstall" option at top right.
Same goes for uninstalling Windows updates that are present, (although this is not recommended unless there are serious performance issues and rolling back updates is the only way to go to restore system performance and stability).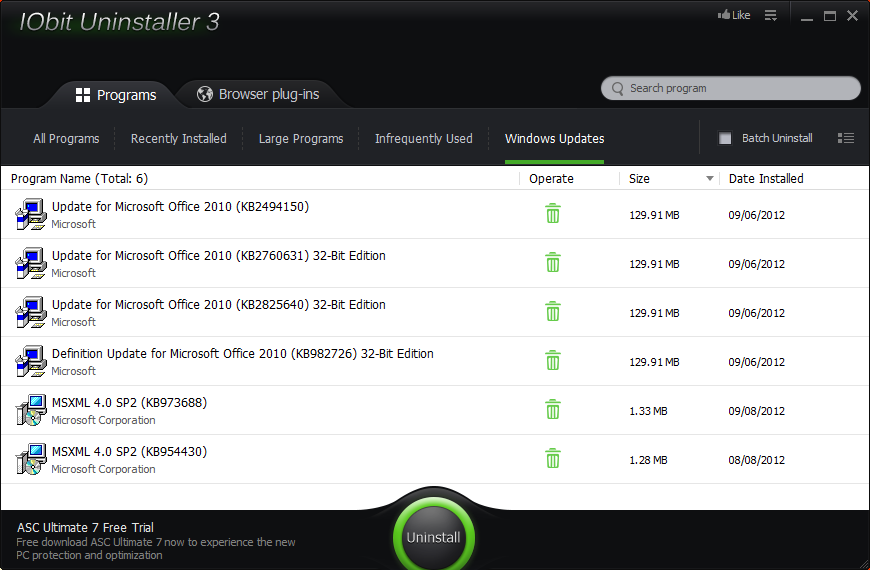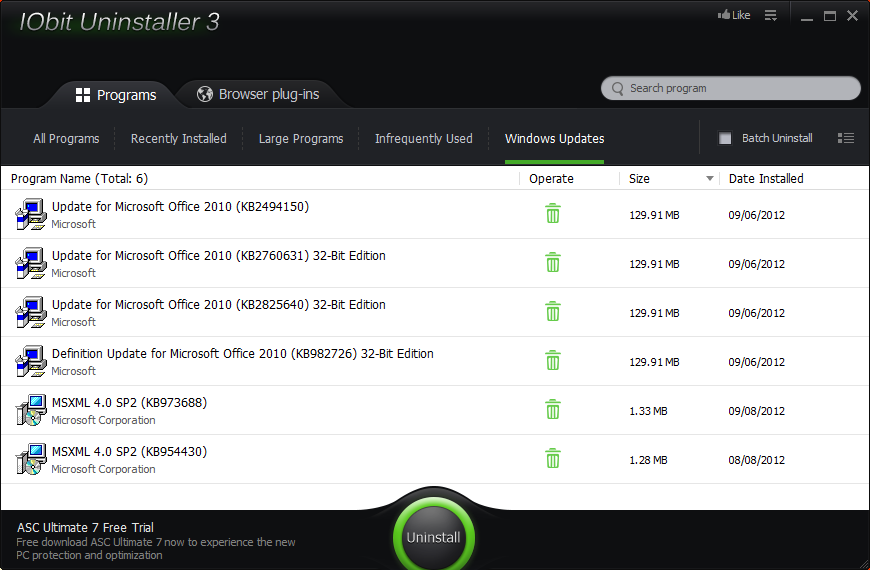 The browser add-ons will too show up as a single joint list or can be filtered based on the browser type (Internet Explorer and Firefox in this case).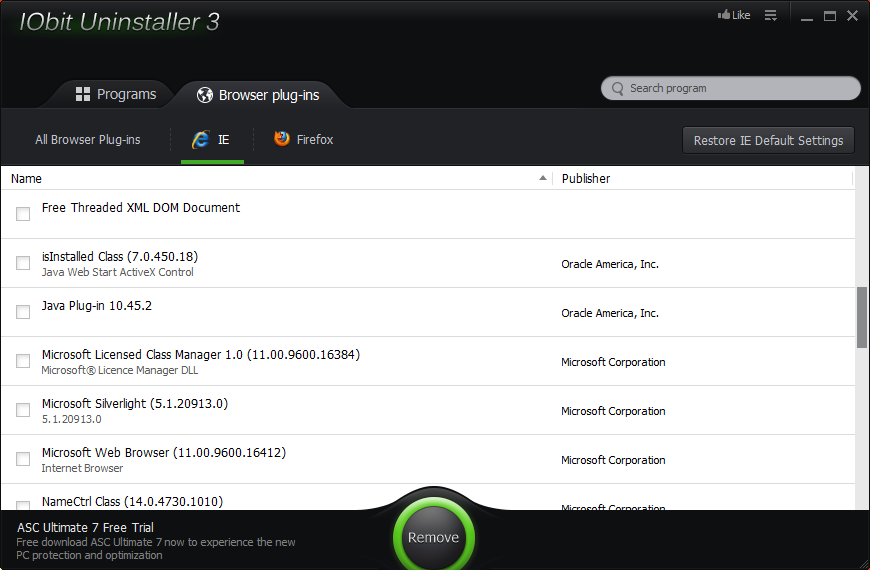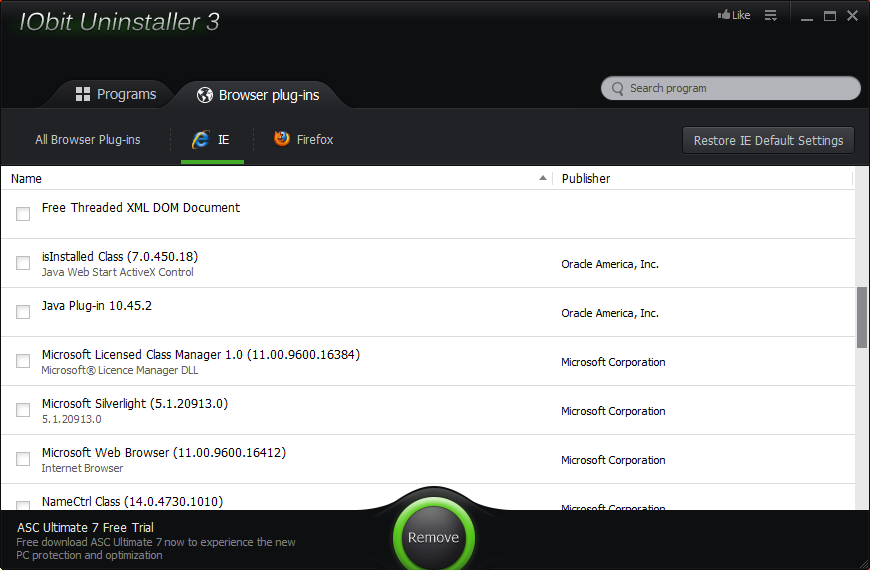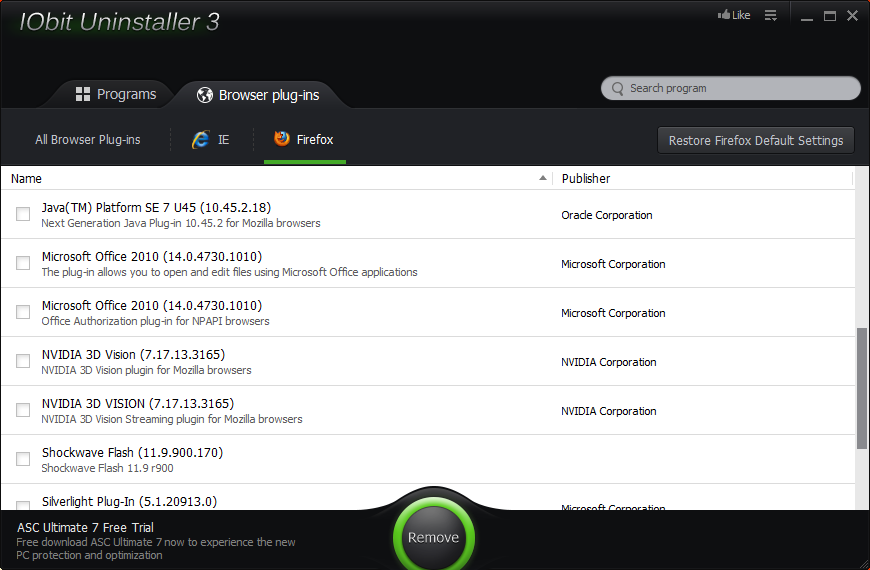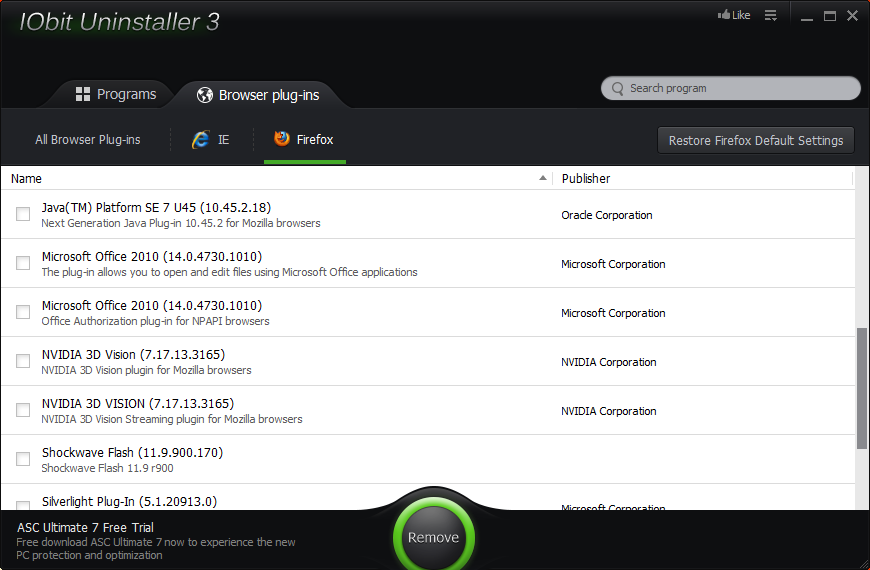 Select what is to be removed and hit the "Uninstall" button. Complete default reset for Firefox or Internet Explorer can be done by selecting "Restore Firefox/IE Default Settings".
This is like a one stop shop for removing everything extra that may hamper system performance. Pretty easy to use tool and free as well. 🙂
Happy uninstalling.