Information overload especially in this internet age can be overwhelming. It can actually be productive at times to completely be disengaged from online activities while focusing on a specific task.
For this, there is an awesome free app named "InternetOff". It is a tiny, lightweight program that runs in background and can be used to either turn off internet (i.e disable the network card of your PC) or turn it back on and even comes with a time limit regarding how long do you need to be back again online.
Download and install it from here.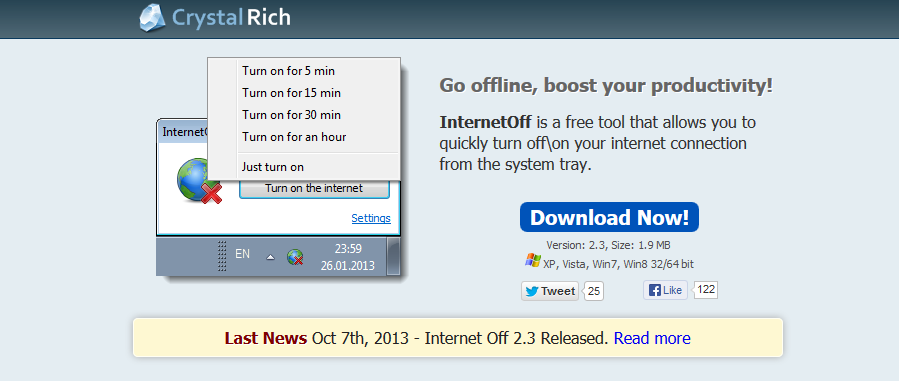 Once installed, it will show up as a globe icon in system tray. Left click on it and choose the "Turn off the internet" button from the pop-up.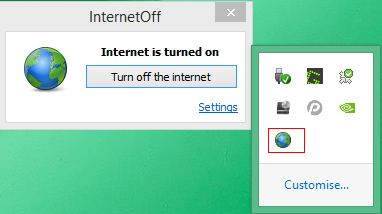 To turn the internet back on, either choose "Just turn on" which will turn it back on indefinitely or use any of the time intervals shown after which internet will be turned off.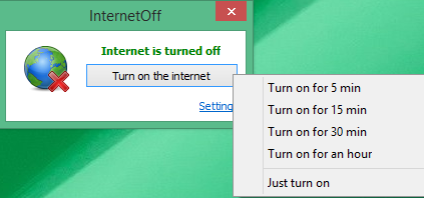 This is a good way to remain disciplined and accomplish tasks without being distracted by constant checking of emails, Facebook, Twitter and so on.
Enjoy.