NetSurf is a very lightweight browser for Linux Mint/Ubuntu that renders webpages very quickly.
The installation size is hardly 3MB and can be installed from Terminal as follows:
sudo
apt-get install
netsurf
Once installed, launch it from the Internet section of Linux Mint menu.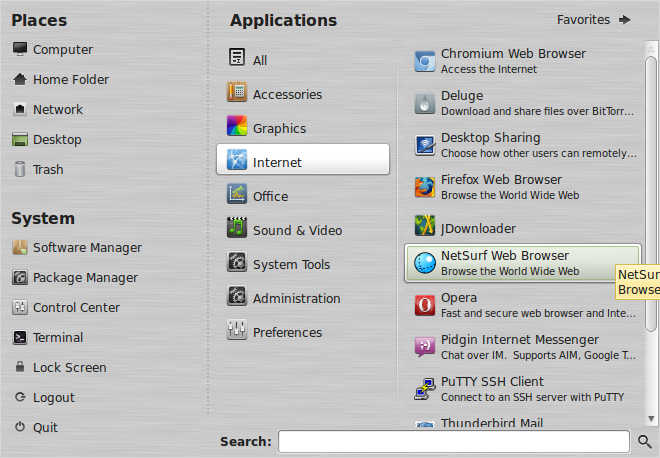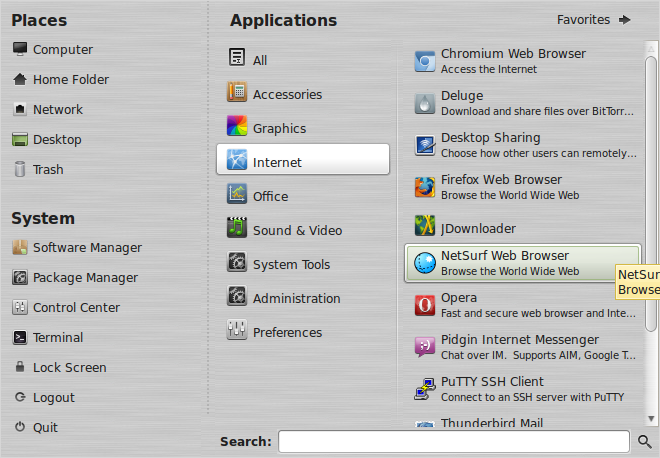 The main reason for NetSurf being this light and tiny is because it was originally developed for PDAs and other handheld devices thus making it possible to run on a system that just has 16MB memory. More information regarding how it has evolved over the years can be best found at it's source site here.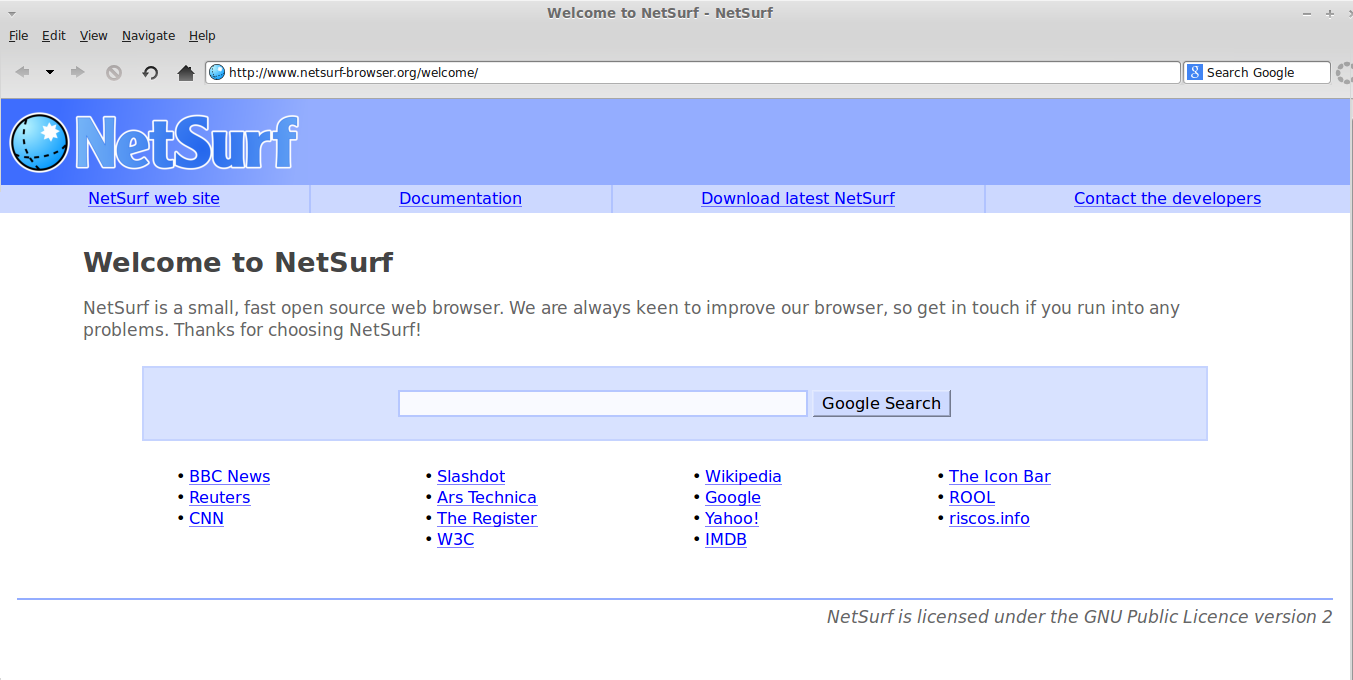 Since the browser has a very tiny footprint, the increase in speed while loading even graphics-rich pages is quite noticeable.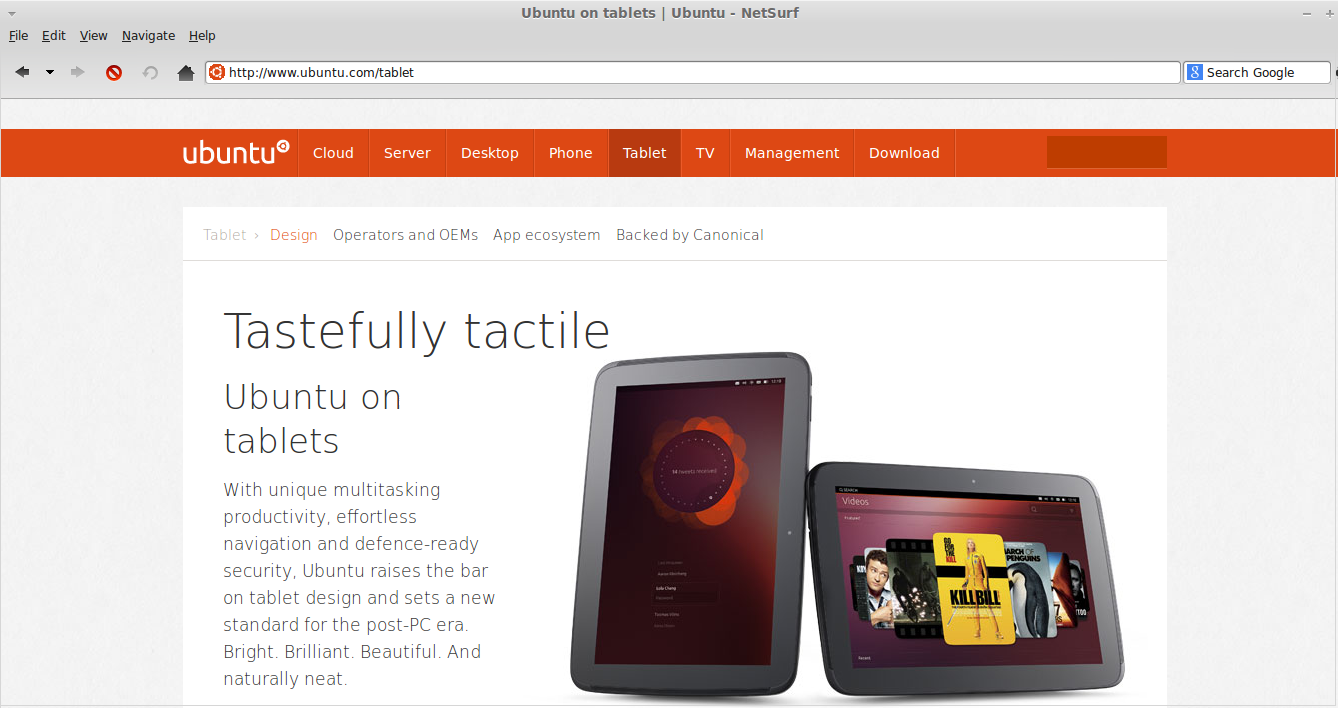 Happy surfing!