Desklets are a new feature in latest Cinnamon desktop version (1.8). They are basically tiny desktop widgets that can be installed when Cinnamon desktop environment is being used in Linux Mint 15.
To install Cinnamon in Linux Mint 15, please refer to this earlier post.
Now, to install any desklet, right click on desktop and select "Add Desklets".
Browse to the tab "Get more online" which will now display the list of available desklets. In this example, let's install the super geeky comic desklet xkcd which will display the xkcd comic strips on desktop (geek fun is important after all 🙂 ). Select it and click "Install or update selected".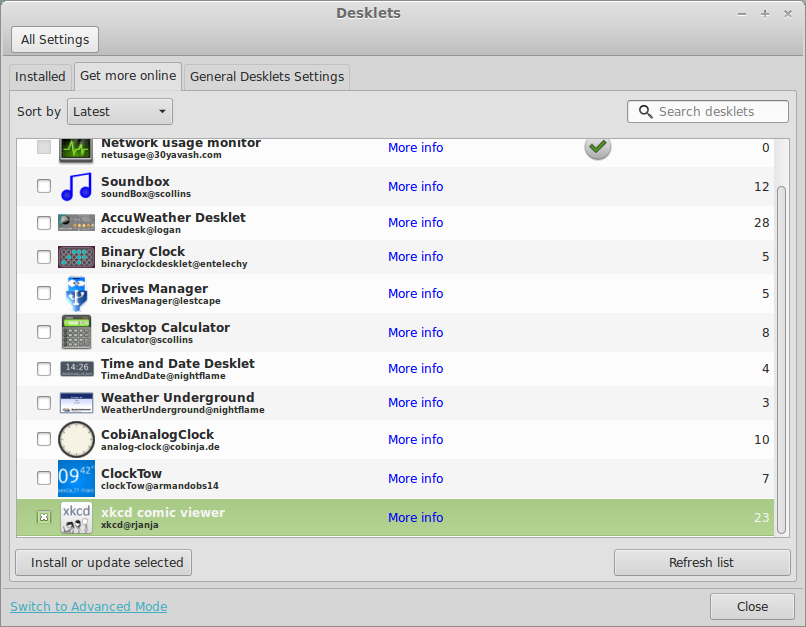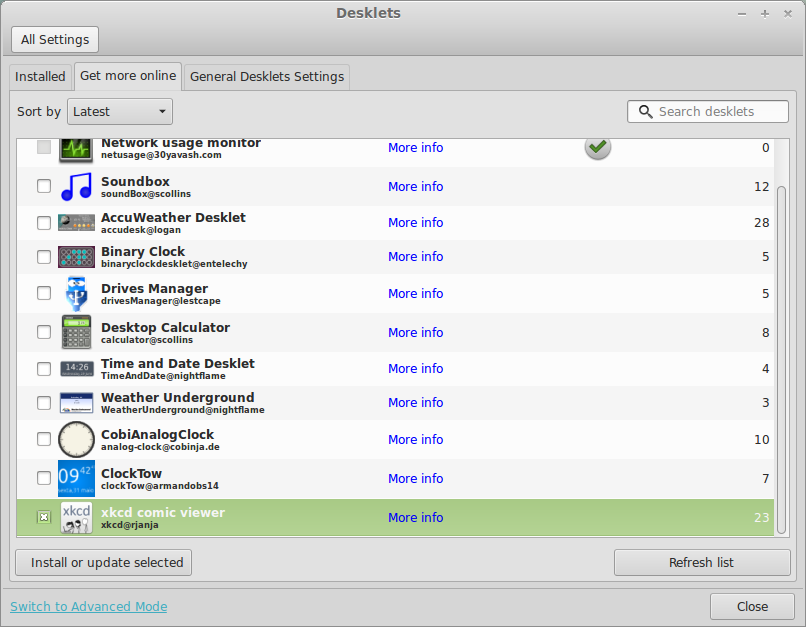 It will be downloaded and be available automatically now under the "Installed" tab. Â Choose "Add to desktop" and that's it.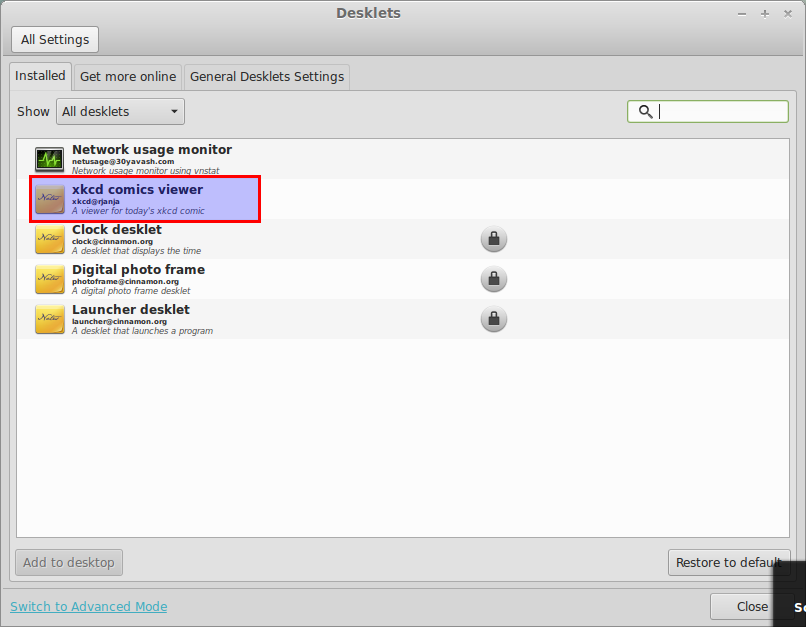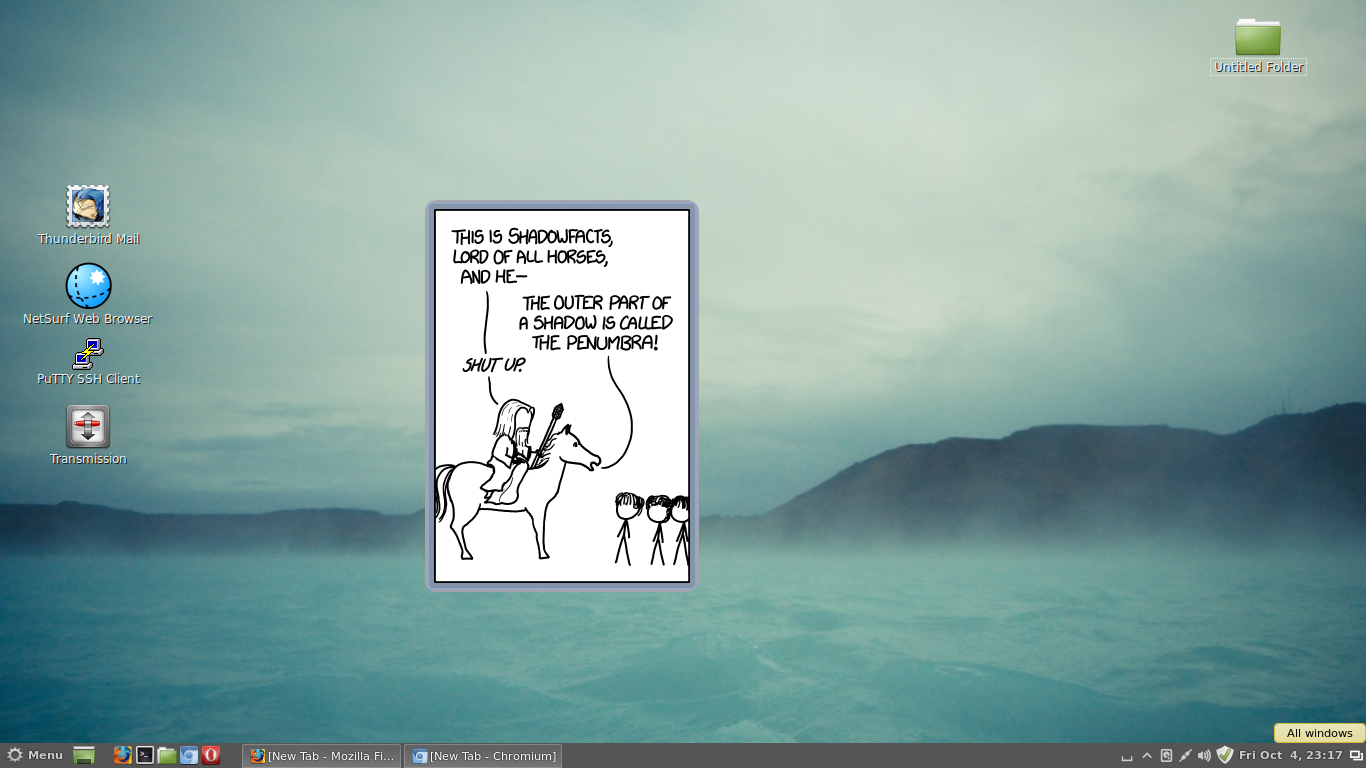 To remove it, simply right click and choose "Remove this desklet".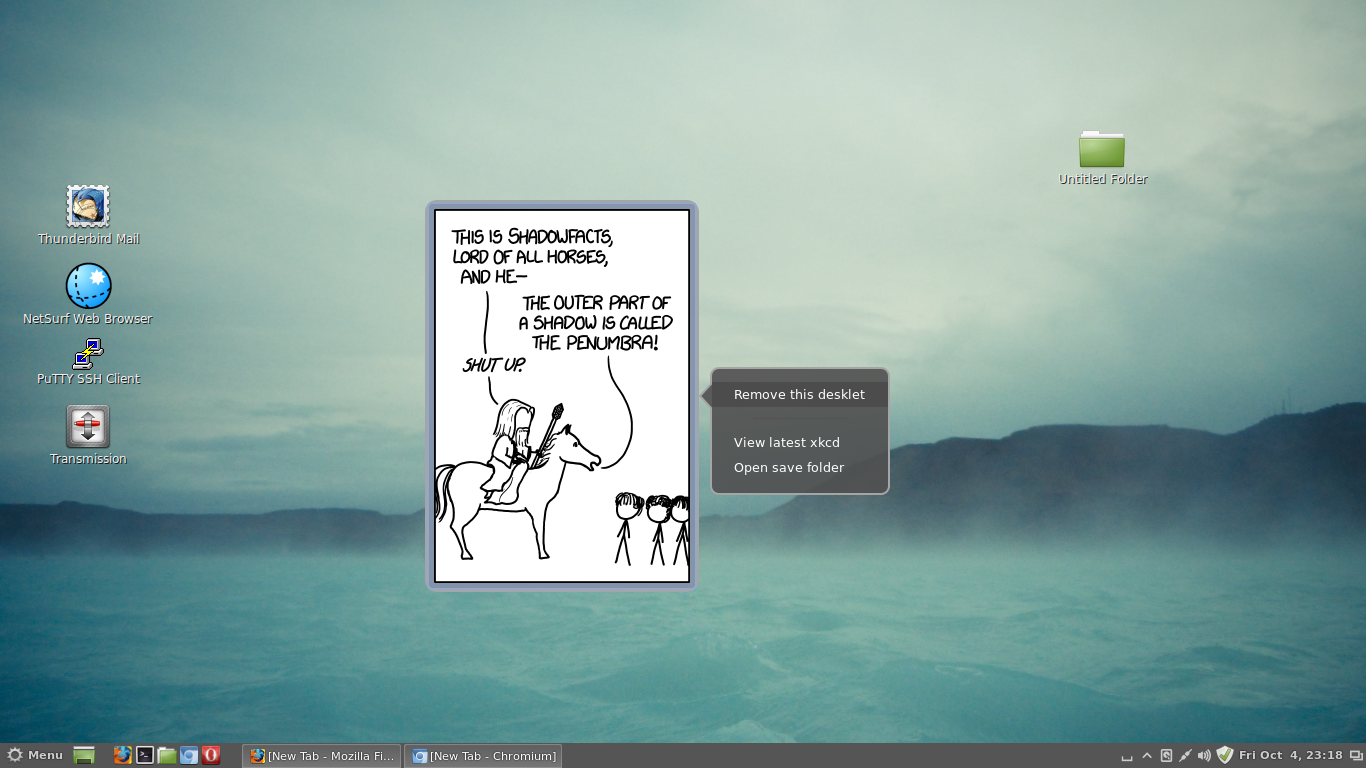 There are various other desklets, do check them out as they make the desktop pretty lively instead of the usual bland and normal stuff. 🙂
Experience the Cinnamon awesomeness!