Windows 8 automatically searches and downloads the latest device drivers for all the available devices.
In case this needs to be disabled so as to either stop Windows Update from getting the new drivers or to prevent receiving the device information and related applications from the hardware manufacturer, here is how to do it :
Go to Control Panel > System. Then choose "Remote settings".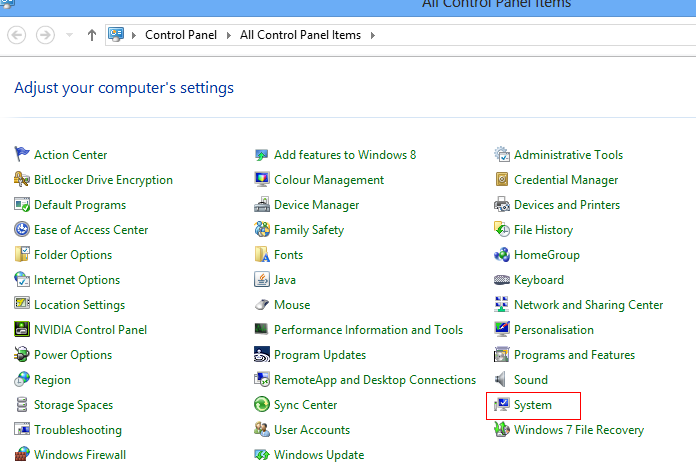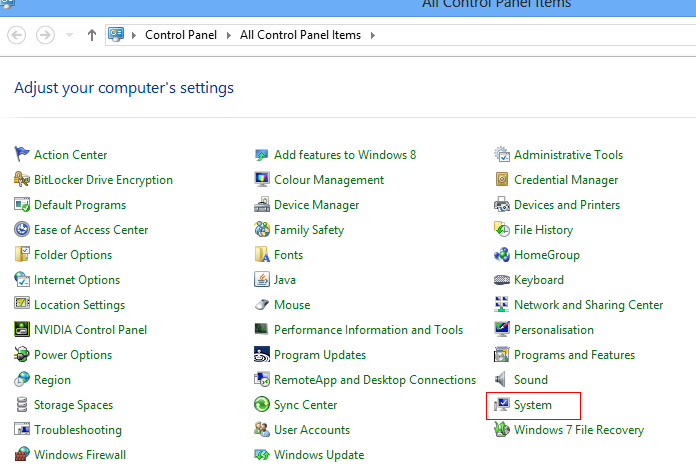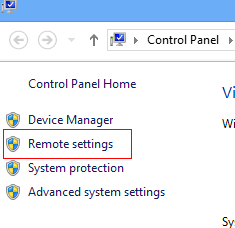 From the "Hardware" tab, select "Device Installation Settings".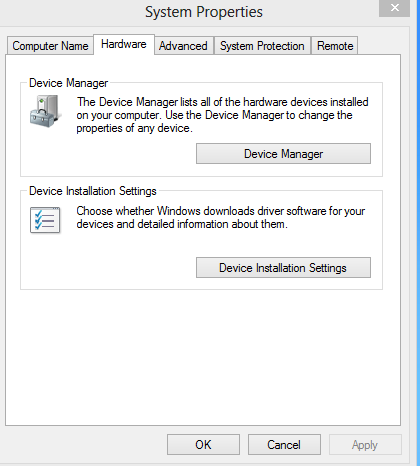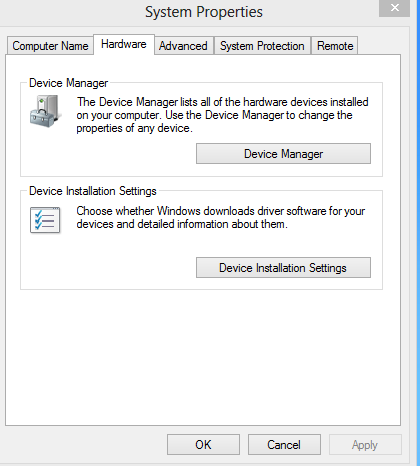 Enable the option "No, let me choose what to do" and either select any of the listed available options as desired (turning off Windows update from getting new drivers or always letting it install the best available driver). To turn off receiving device information and applications from the device vendor, remove the check mark from the given option.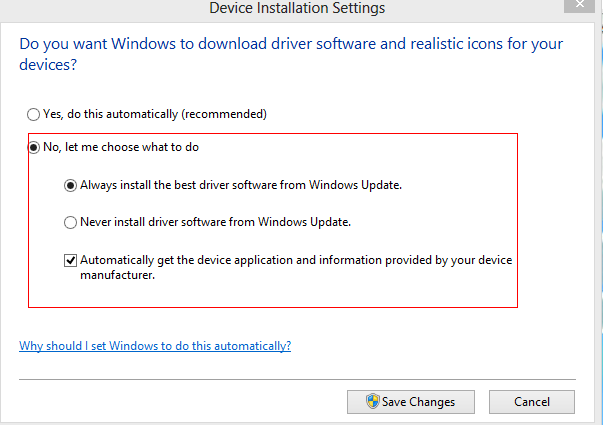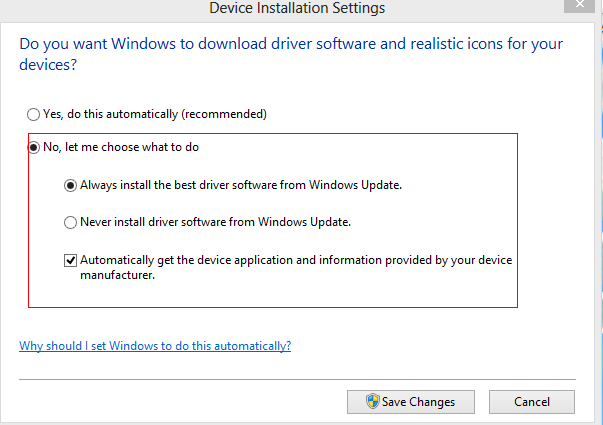 All done.