Just like Microsoft Windows has it's default task manager that can display list of runninng services, utilization of CPU and memory as well as other system resources, Ubuntu / Linux Mint too comes with it's own task manager. It is termed "System Monitor" and can be easily used to view how much RAM, CPU and what kind of processes are running in an easy to view graphical format.
To view it, go to Menu > System Tools > System Monitor.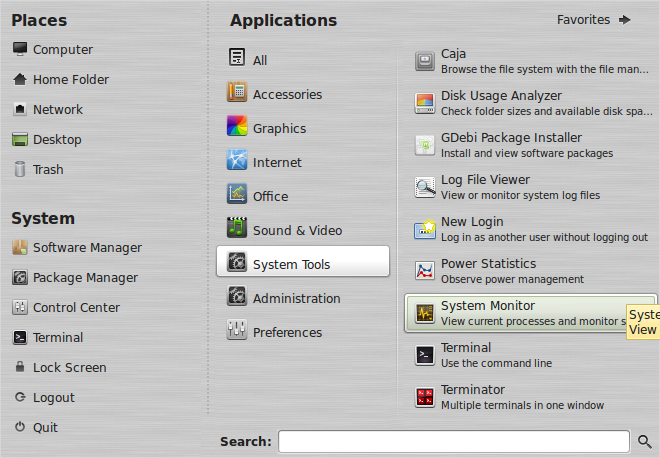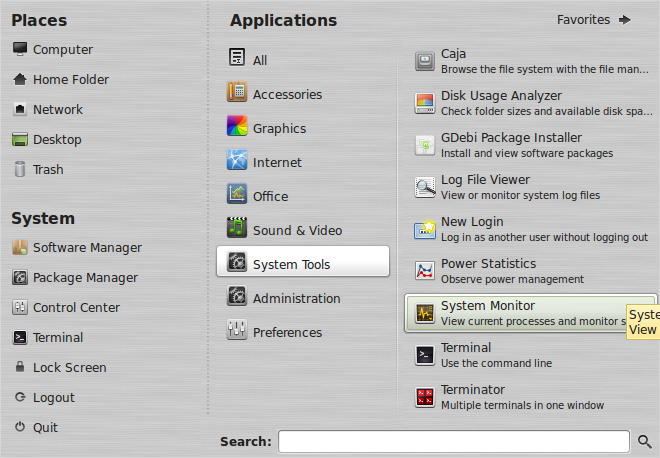 Each of the four tabs (System, Processes, Resources and File Systems) will display the related info.
The System tab displays the general overall information of current Ubuntu / Linux Mint system.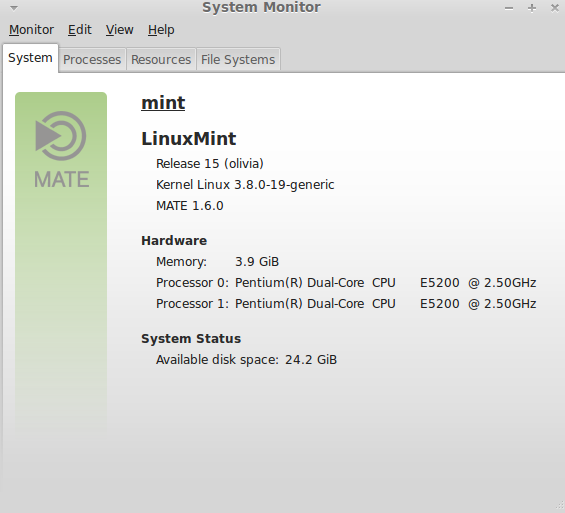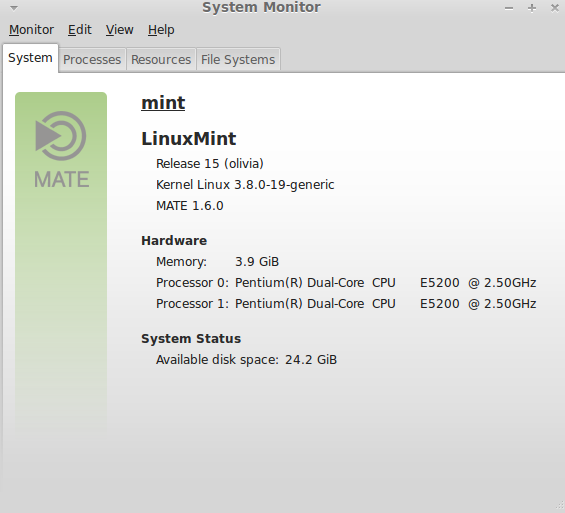 The Processes tab displays the list of running processes. The View  > All Processes option after selecting the Processes tab will display all of the processes as compared to the default view that only lists current logged in user owned processes.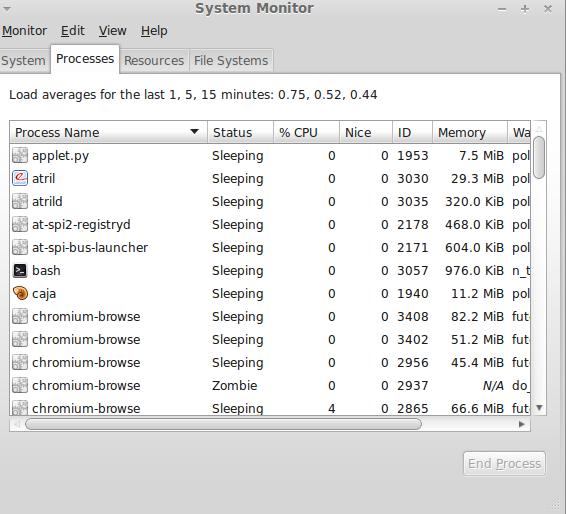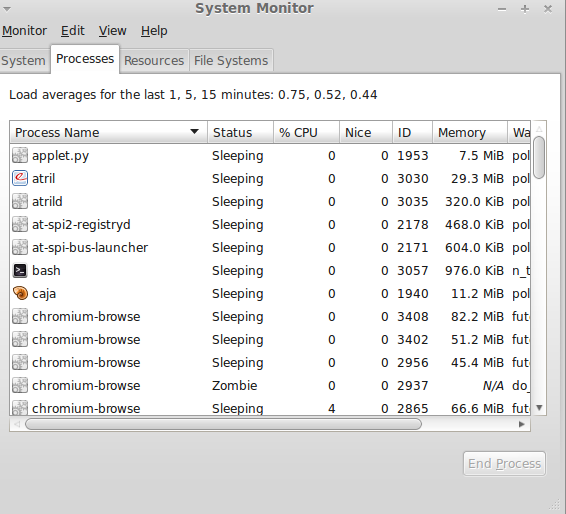 The Resources tab will list the usage of RAM, CPU and network utilization graphically.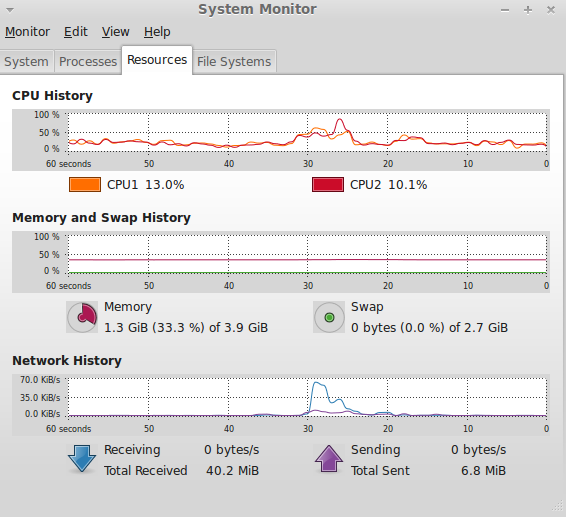 The File Systems tab will display the list of mounted file systems (showing both internal disk systems as well as external ones).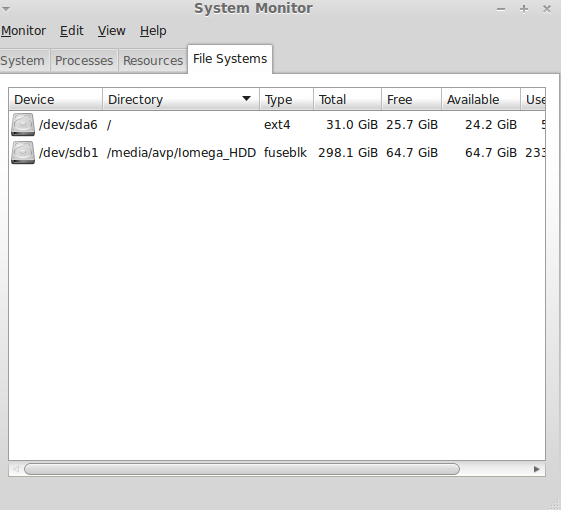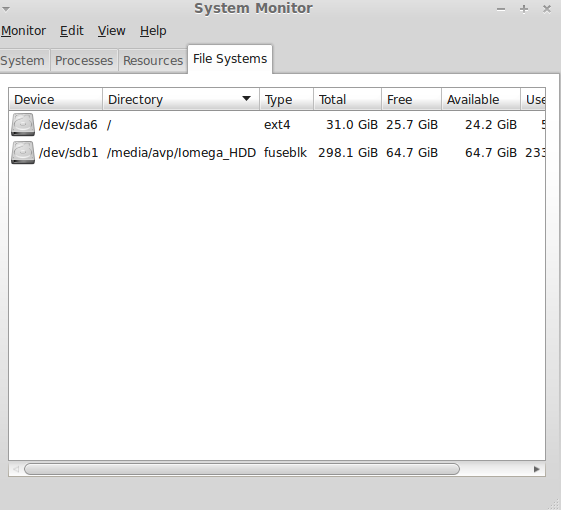 System Monitor is an easy to use graphical tool. For doing the same through command line, check out how htop and free -m commands can be used.
Happy monitoring.