An earlier post described how to turn on and use Gmail keyboard shortcuts. These can be a huge timesaver.
Similarly, Outlook.com supports the use of such keyboard shortcuts. To enable them :
1. Login to Outlook.com inbox and click on the gears icon, then choose "More mail settings".
2. From the "Customizing Outlook" section, select "Keyboard shortcuts".
3. Select "Gmail" as the shortcut mode from the bunch of options that are listed. The default mode is Outlook.com but using Gmail style shortcuts is simpler and many shortcuts used in Gmail can be used from Outlook.com. Save the changes.
4.  Now to take a look at these enabled shortcuts, press "Shift and ?". The shortcut list will pop-up just like it does in Gmail.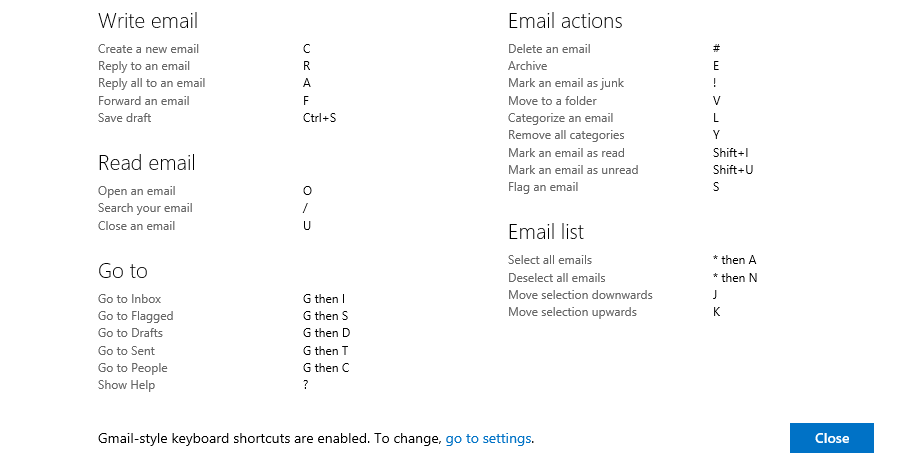 Happy emailing.