RIOT (Radical Image Optimization Tool) is a free and awesome image optimization tool that can compress large sized images to desired size while still maintaining quality. It supports JPEG, PNG and GIF image formats and also allows batch conversion of images to optimum sizes.
Download it from here. Once installed, the launch screen shows up with two side by side panes : the left one that shows the current image with it's existing size and right one that shows the optimum image with a lot lower size.
The below example shows a wallpaper/screenshot being reduced to more then 50% of it's original size while still maintaining the needed image sharpness and quality. Â 🙂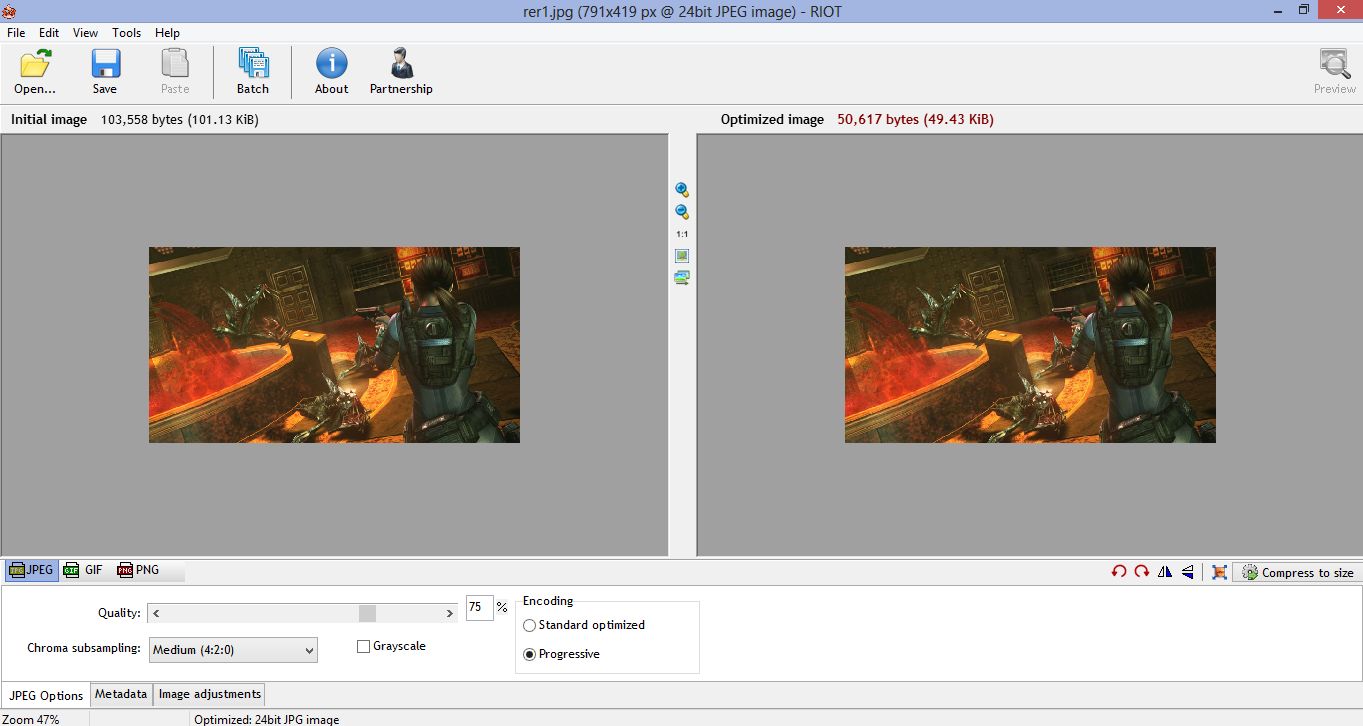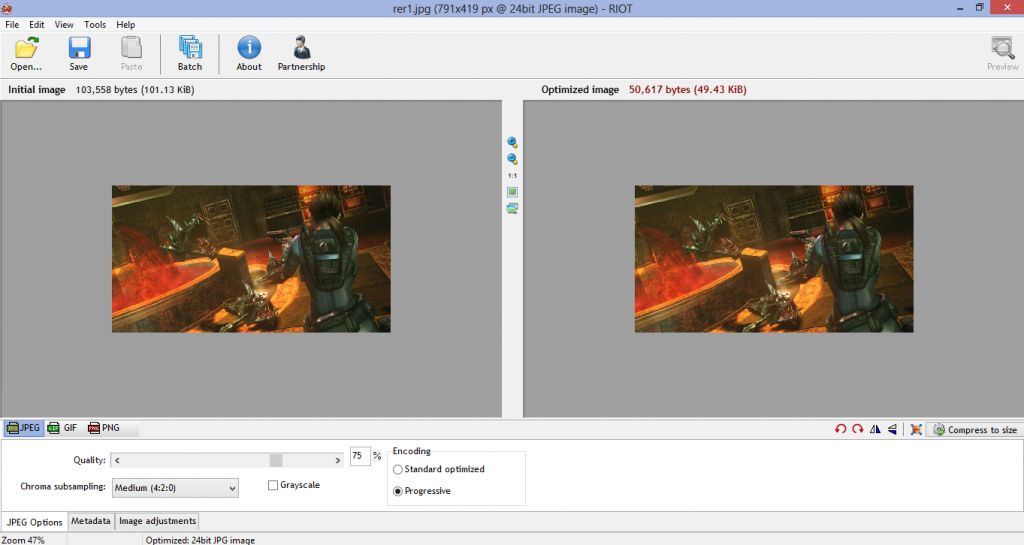 Besides this, the "compress to size" option can be used for reducing the image to any desired size (in KiB).
Hit the Save button to replace the original image with the compressed version or save it with a different name. To process a lot of images, click the "Batch" button and enter the desired output folder path as well as the list of images which need to be optimized.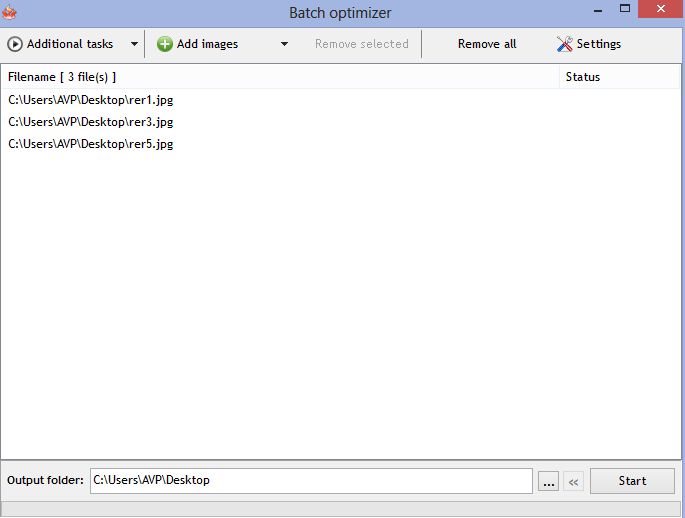 Simple to use and free. Pretty awesome tool if you have a image rich website that often slows down while loading due to heavy size of those images and need compression.