Here's how to disable startup programs in Windows 8:
1. Press 'Windows' + 'R' key, type in 'taskmgr' in the 'Run' dialog box and hit enter.
2. In the 'Task Manager', click on 'Startup' tab. This tab will list all the startup programs for your PC. Click on the program startup which you want to disable and then click 'Disable'.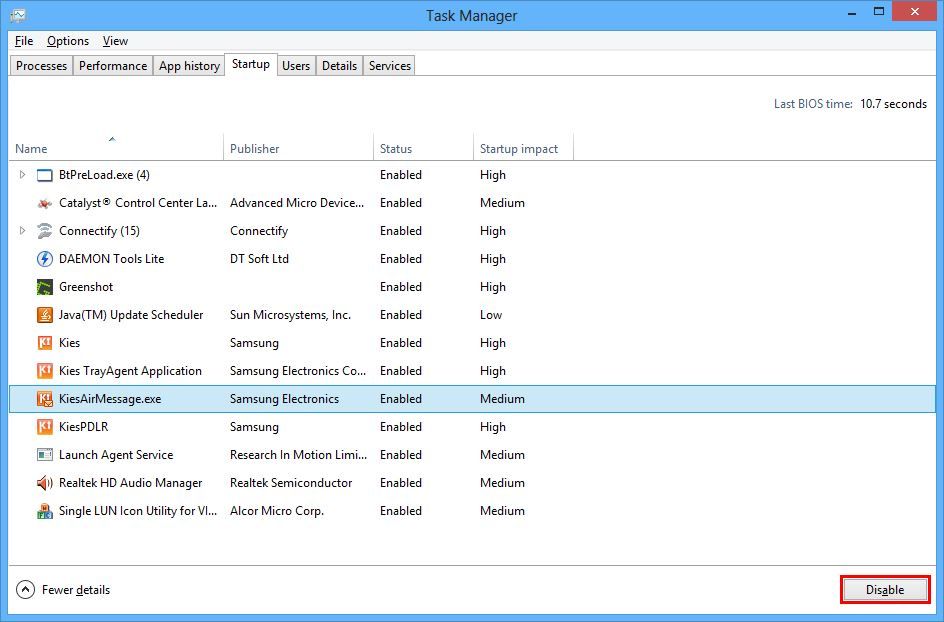 3. If you wish to enable the program again in the future, select the same program in the 'Startup' tab of the 'Task Manager' and click 'Enable'.