This post brought to you by Arcsoft. All opinions are 100% mine.
Perfect365 is a free Windows 8 app that can digitally retouch photos and enhance appearance. It is an easy to use potrait app which can customize facial details as required and can even be used for applying trendy makeovers.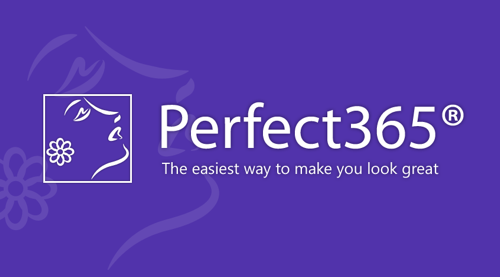 Using it first involves selecting a photo that needs to be retouched. The built-in engine in Perfect365 automatically detects various facial features like nose, eyes, cheeks and mouth. Enhancing simply involves tapping or clicking and selecting different functions. There are different areas that Perfect365 is grouped under.
Use of Perfect365 app is broadly divided into different functions like :
Key Points
Hot Styles
Skin
Face
Eyes
Mouth
To begin the makeover, first the the key points feature displays various areas on the face that can be enhanced. The Hot Styles feature can add different types of eyebrows, lip shapes and overall makeover.The Skin feature allows to turn off blemishes, circles, change the skin intensity and apply blush effects. The Face feature can enhance nose, slim face and lift cheeks. Â The Eyes feature provides a variety of eye colors and eye shadows to choose from and add to the photo. Finally, the Mouth feature can whiten teeth, change the lipstick color and deepen smile.
The side by side comparision of before and after photos make it easy to visualize the makeover changes.
Besides that, selected photos of choice can be tagged as 'Like It' and are stored in 'My Favorites' from where they can directly be viewed.
The retouched photos can directly be shared on Facebook, Twitter or be emailed to friends and family. This app can be useful for enhancing your photos for either professional tasks (like a resume or an introduction to potential clients) or for sharing with your own social circle.
Download free Perfect365 Windows 8 app  or Perfect365 iPhone app and do give it a try.