Gmail provides the option of changing the username that is displayed with the existing email address. What this means is say for a Gmail account named [email protected] with the default username of XYZ, this name can be changed to any other custom name (like admin_XYZ etc) and that will be displayed along with subsequent emails. (Note that the email address itself can't be changed, just the Gmail username that is associated with the given email address).
To do this,
1. Login to Gmail and select "Settings' from the gear icon.
2. In "Accounts and Import" section, scroll to "Send mail as" and click on "edit info".


3. Then choose a different username as desired and click on "Save Changes".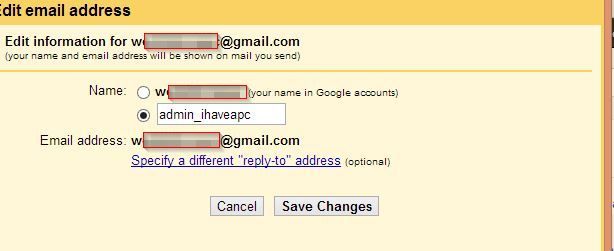 4. From now on, this new username will be displayed when using Gmail.

Happy emailing.