Mozilla Thunderbird allows adding single or multiple email addresses as recipients for any outgoing message in the "CC" and "BCC" fields.
To do this :
1. Open Thunderbird and select Tools > Account Settings.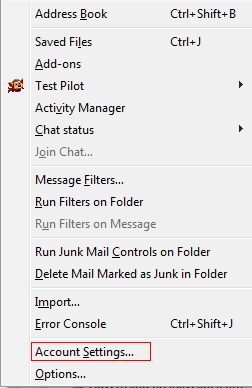 2. For the desired email account (if there are multiple email accounts configured), in the "Copies & Folders" section, enable the tick mark next to "Cc these email addresses" and enter desired email addresses separated by commas if more then one. Same for "Bcc" too if needed.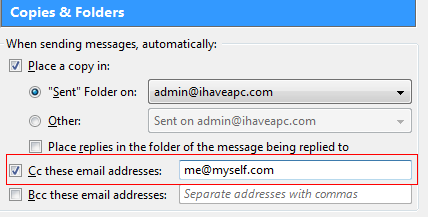 3. Click "Ok" to save the changes.
From now on, whenever composing an email through Thunderbird, the Cc/Bcc field will be automatically filled with the preferred email addresses.

Happy emailing.