IsMyLcdOK is a tiny freeware application for Windows that can quickly run various tests on a LCD display and indicate if there are any defective pixels present.
Download it from here. After that, simply unzip and extract the application to any folder.

Running the LCD tests is simple and self explanatory, press the corresponding number for each of the tests mentioned and watch the LCD screen.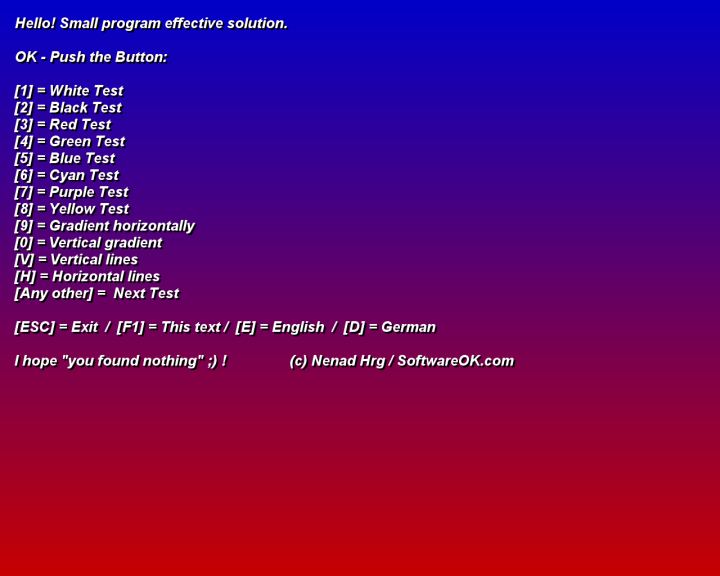 Any defective/dead pixels if present can be seen immediately when the various tests are run.
Short and sweet. 🙂