The default Windows firewall in Windows 7 is pretty effective and simple to manage. It can recognize most well known applications/programs and can grant them access automatically which is convenient but sometimes a specific program or programs need to be blocked permanently from accessing internet for various reasons.
Here is how to do that  :
Open Control Panel > Windows Firewall.

Select "Allow a program or feature through Windows firewall".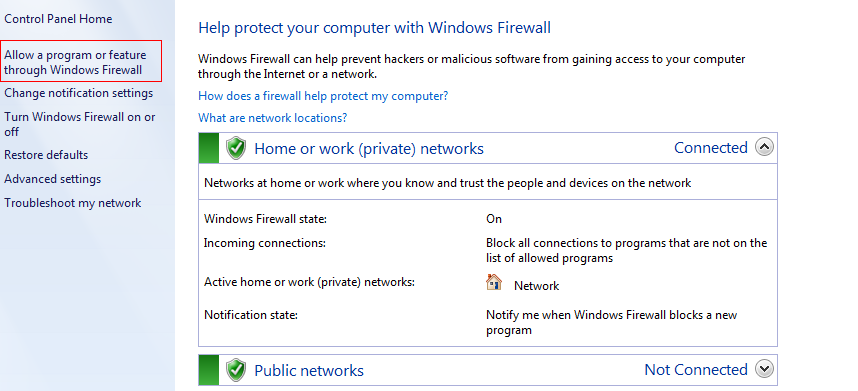 Select "Change Settings".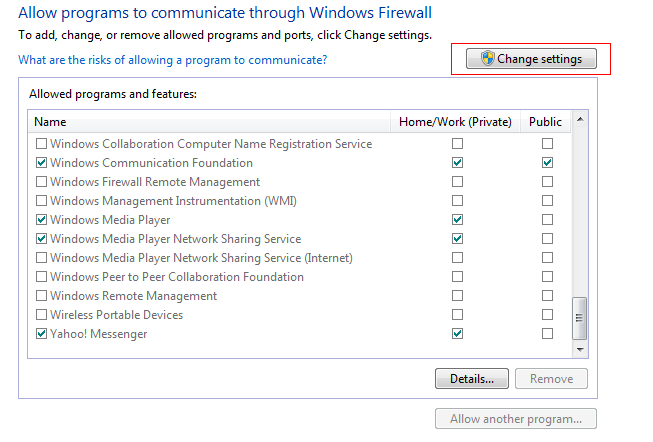 Scroll down and select the application that needs to be blocked permanently from accessing the internet and hit "Remove". Select "Yes" on the warning box that pops up.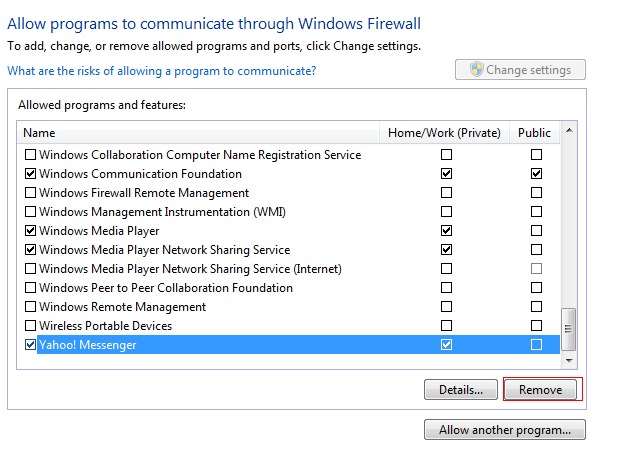 All done. The selected program is now removed from the Windows firewall exception list and will not be allowed to access internet.
[ For a detailed configuration of Windows firewall rules and ports, refer to this earlier post].
Cheers.