Using updated version of browsers is important for stability as well as security and performance reasons.
Here is a cool site by WordPress that shows the latest versions available for the most commonly used browsers and has a link to the downloads page for each of them, all in a single location :
Go to browsehappy.com and select the browser that needs to be either upgraded or installed from scratch.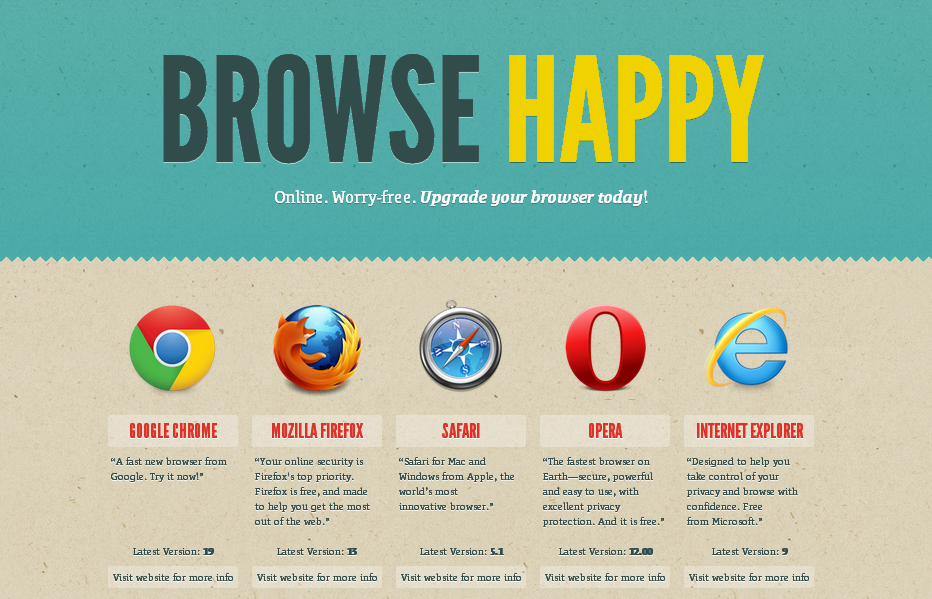 This will open the corresponding downloads page for the selected browser from where it can be obtained. Saves time by showing the latest version of these browsers all from one window.
Happy browsing.