If you have Bing Desktop installed in Windows 7, then you know that Bing changes your desktop wallpaper everyday with stunning images. Here's how to quickly save Bing Desktop wallpapers in Windows 7:
1. Right click on your desktop and select 'Personalize'.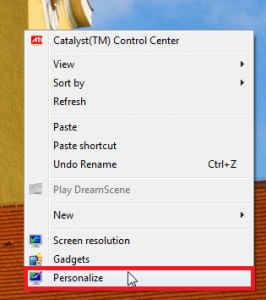 2. Click 'Desktop Background'.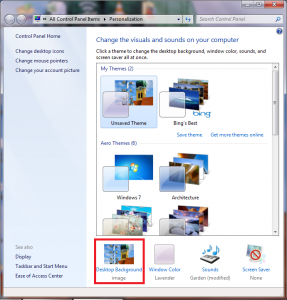 3. Right click the Bing wallpaper and click 'Open'.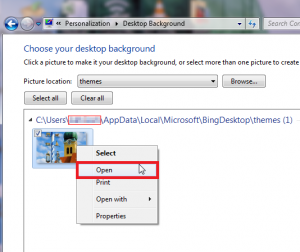 4. Once the Bing wallpaper is open in any of the image viewers available on your system, save it to any desired location.