The email login information for configured accounts in Mozilla Thunderbird can be viewed by anyone using it if a master password is not set.
This can be done by selecting Tools > Options and selecting "Saved Passwords" in Thunderbird, then "Show Passwords".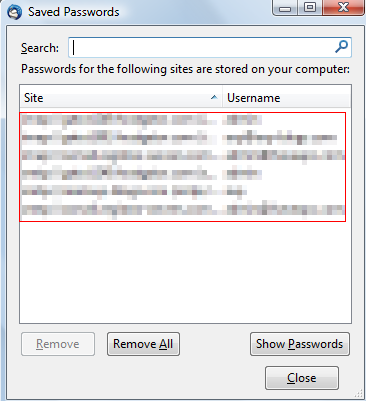 In order to avoid this, just like in Mozilla Firefox, a master password can be set which will be required on launch of Thunderbird.
To set it up :
1. Select Tools > Options and in the "Passwords" Â tab, enable the option "Use a master password".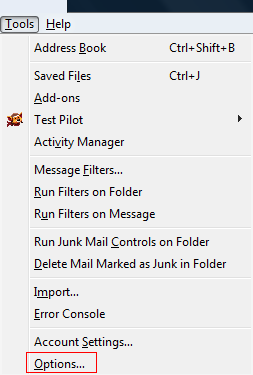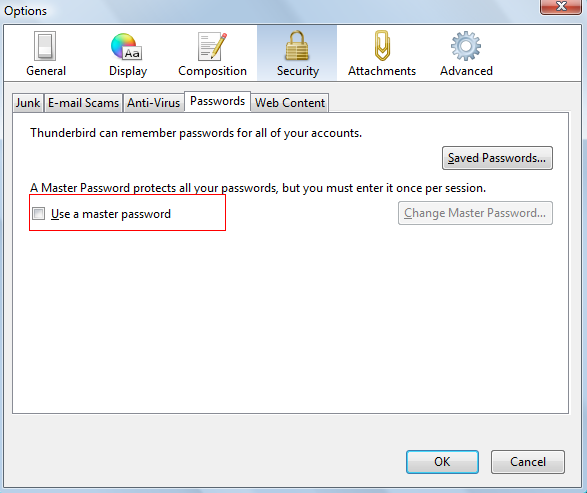 2. Enter a strong password as desired. Hit "Ok" when done.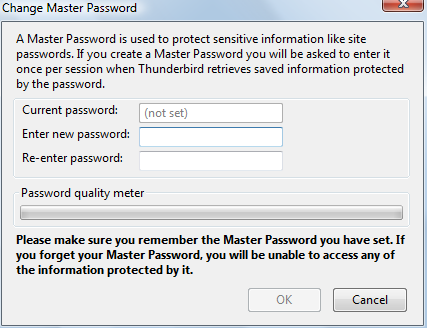 From now on, whenever Thunderbird is launched, first it will ask for the master password. Once that is authenticated, then the configured email accounts will be active in sending and receiving messages.

Happy emailing.