When opening links in new tabs when using Mozilla Firefox, the new tab is not switched to by default.
Here is how to make sure that whenever a link is opened in a new tab, Firefox switches to that tab immediately :
1. Select Tools > Options from Firefox (Edit > Preferences for Linux version of Firefox).
2. Navigate to "Tabs" section and enable check mark next to option "When I open a link in a new tab, switch to it immediately."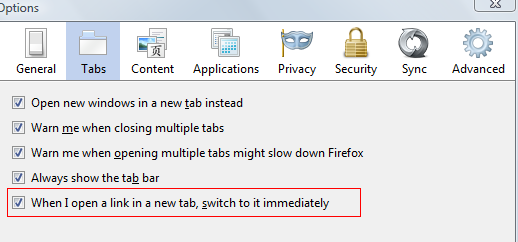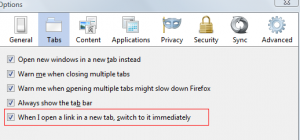 3. Click Ok to save the changes.
From now, Firefox will switch to new tab when a link is opened in a tab.
Happy browsing.