FeedDemon is a popular and free RSS reader for Windows that is easy to use and makes managing RSS feeds from various online resources convenient.
Download and install it from here.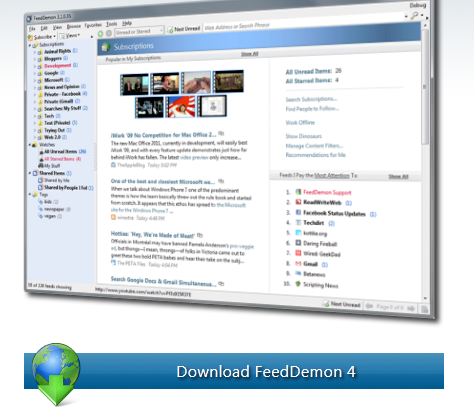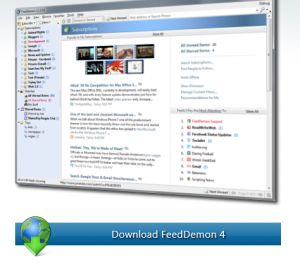 Once installed, simply right click and select "New subscription" for adding a new RSS feed or create a new folder (say category wise for each of the feed topics) Â or through File > New Subscription and that's pretty much it. The interface is like MS Outlook and very easy to navigate overall.


If you use Google Reader, it is possible to keep all the feeds updated between FeedDemon and Google Reader using the synchronization feature. Select Tools > Enable Synchronization and enter Google Reader credentials when prompted. To update all the present feeds in one go, select Tools > Update All.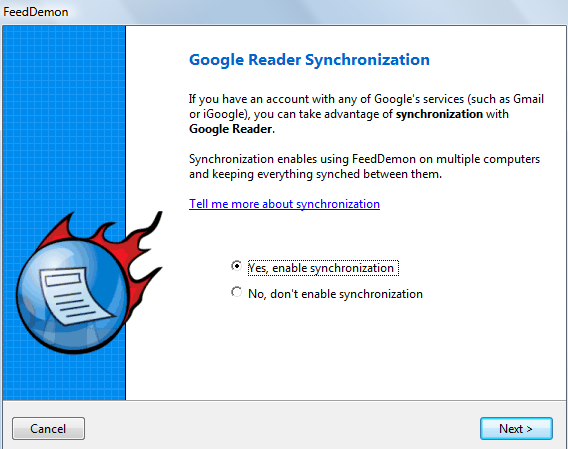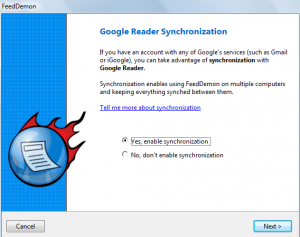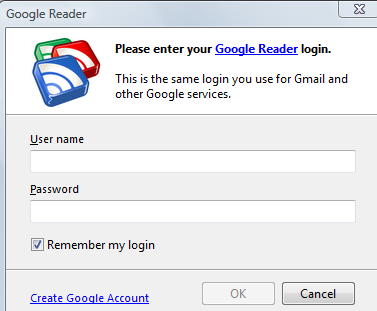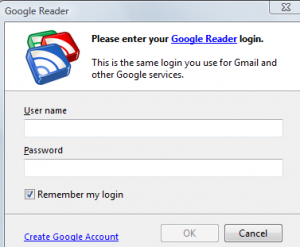 Pretty useful and uncluttered feed reader.
Happy subscribing.