The popular CD/DVD emulation application Daemon Tools Lite comes with a handy feature of creating disc images.
Here is how to create a CD/DVD image using it in Windows :
1. Right click on the Daemon Tools Lite icon in the task bar and select " Make Disc Image".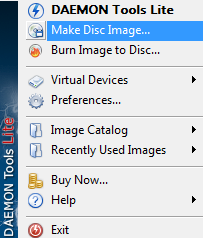 2. Select the DVD or CD source and the destination where the disc image will be created.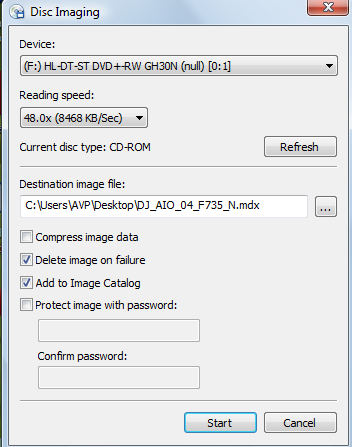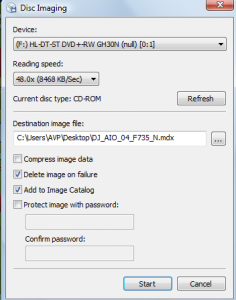 3. Hit "Start" for the process to begin and let it complete.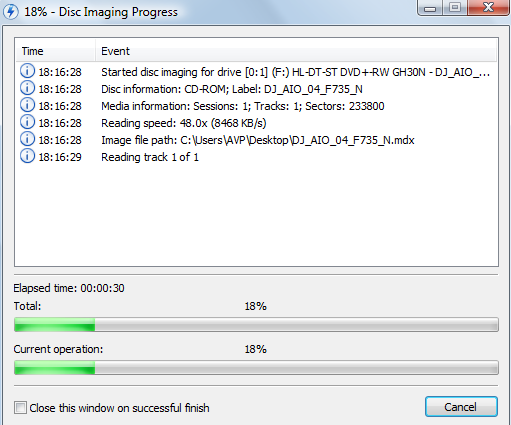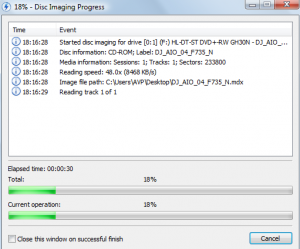 All done.
By the way, this is useful in making disc images of CD's and DVD's that contain device drivers for various peripherals. Simply create the disc images and store them on an external drive. When needed for the device to be reinstalled, mount these images using Daemon Tools Lite.
Cheers.