Here's how to save web pages as MHT files using Firefox:
1. Go to addons.mozilla.org/en-US/firefox/addon/unmht/?src=cb-dl-rating and click on 'Add to Firefox'.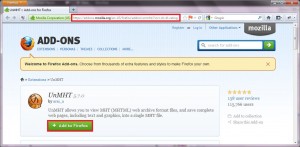 2. When prompted, click 'Allow' to permit the installation of UnMHT extension.
3. Wait while the UnMHT extension is downloaded.
4. Click 'Install Now'.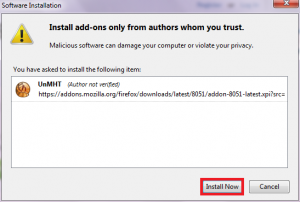 5. Click 'Restart Now' to restart Firefox when prompted.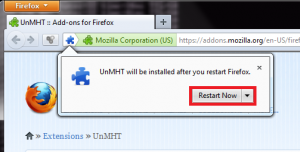 6. After Firefox has restarted, you can right click any web page, select 'Save as MHT' in order to save the web page as a MHT file which can later be opened in IE or Firefox (as long as UnMHT extension is installed) for viewing.