Long URLs /web links can be difficult to copy and paste or link effectively.
For Mozilla Firefox, here is a useful add-on that will shorten any URL and convert it to TinyURLÂ links. Â (TinyURL is basically a free service that will shorten any given URL.)
To use TinyURL generator, first click the "Add to Firefox" button which will then prompt for installation of this addon.


Once installed, a tiny link icon will show up at the bottom right of Firefox window. For any website, simply click this icon and let it turn to green as shown. This means that the current URL of that page has now been shortened and can be pasted anywhere as desired.
An alternate way to use this add-on is to go to the webpage whose link needs to be shortened and right clicking it, then selecting "Create TinyURL for this page".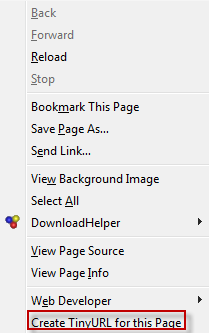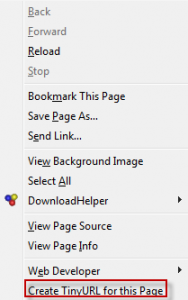 Once done, just paste the shortened link where required.

Happy link shortening.