Here's how to quickly check for new e-mails in Google Chrome browser:
1. Go to chrome.google.com/webstore/detail/gpmpdgciblcggldoiafnecomgiikleah using Google Chrome browser and click on 'Add To Chrome'.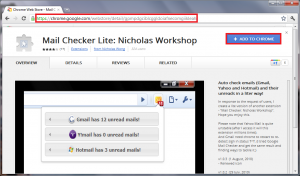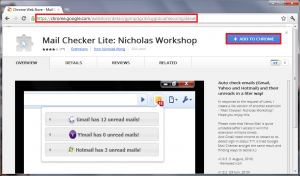 2. When prompted, click on 'Install' to install the 'Mail Checker Lite: Nicholas Workshop' extension.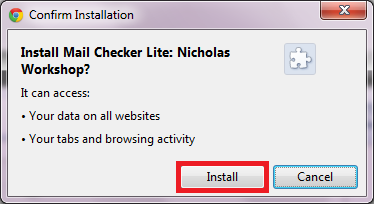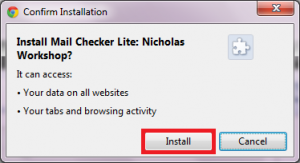 3.  Wait while the extension is downloaded. The extension will get installed automatically once the download is complete.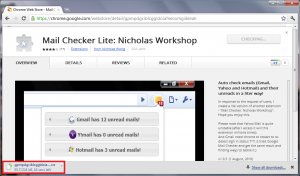 4. An e-mail icon will appear on the Chrome Browser's toolbar after the extension has been installed. Click on the e-mail icon and then on each of the mail option and sign in to the respective e-mail service ensuring that you use the 'Keep me signed in' option selected at the time of login to each e-mail service. Also ensure that your browser is not configured to clear your cache / history after the browser is closed.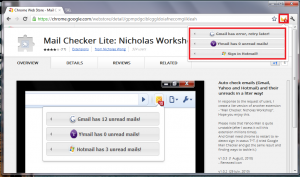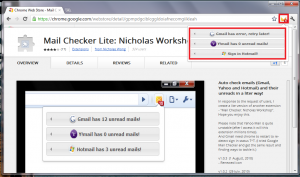 5. After you have logged in the each of the e-mail service, restart the browser once. You'll see notifications for new e-mails the next time you click on the e-mail icon. Note that for some reason this plugin does not work for Yahoo e-mail service but it works fine for Gmail and Hotmail. Clicking on the name of the e-mail service will take you to the inbox of that e-mail service.