Time for the first giveaway of 2012 ! 🙂
In collaboration with PDFConverter, we are giving away 5 licenses each worth $99.95 of PDF Converter Elite 3 for FREE.
PDF Converter Elite 3 is a complete PDF management suite that can create and edit PDFs from different file types, convert them to widely used formats like Word, Excel and Powerpoint plus secure PDFs and much more. The free trial which lasts 15 days can be downloaded from here.
How PDF Converter Elite 3 works :
The main interface of PDF Converter Elite is pretty much self explanatory and mainly consists of various functions that are widely used. This includes opening files, creating PDFs, editing files and converting to different formats.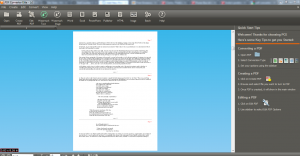 The "Create" option provides various options like making a PDF, setting password, removing password, creating a booklet or a handout.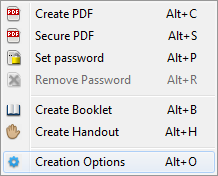 The "Edit" option allows to insert or add pages, watermarks, extract and merge PDFs, setting header and footer and various other editing options.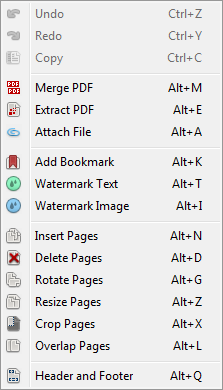 The "Convert" option allows conversion from PDF to Word, Excel, Powerpoint, Publisher, HTML and even images. There is a handy option of batch converting which can take multiple files and convert them quickly. Also converting an image file to Word and Excel format is supported.
The "View" feature is like a regular PDF viewer allowing to browse and read contents of PDF files.
Overall, it is an easy to use and lightweight PDF management suite.
How to participate in this giveaway :
In the comments section, please let us know why you are interested in PDF Converter Elite and also feel free to share your experiences if you have previously used any other PDF management suite. Also sharing this post on Twitter or Facebook would be awesome but is not necessary to be eligible for receiving the license.
The best 5 comments will receive their licenses via email.
Important :
Please makes sure to provide a valid email address with your comments as the licenses will be emailed to that address.
Giveaway closes on 2nd February 2012.
Cheers.