Pop-up windows can be distracting when surfing websites. Though there are many add-ons in Firefox to block pop-ups, a simple built-in option can manage and block pop-ups pretty well.
To do this :
1. Open Firefox and select Tools > Options.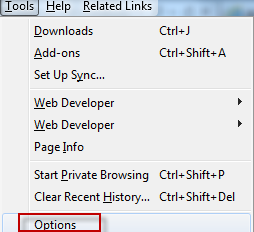 2. Navigate to the Content tab and make sure "Block pop-up windows" is checked. Some legit sites however still use pop-up windows for asking user credentials or for important announcements and such. To add these, hit "Exceptions" and enter the website address. Then click "Allow".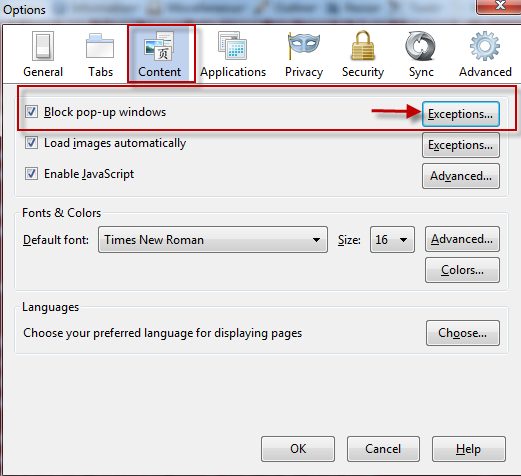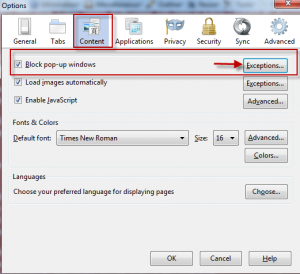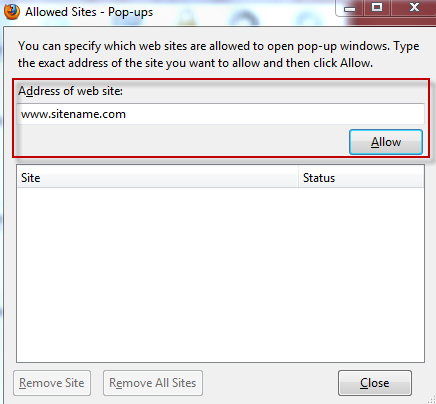 3. These sites will now be the ones in exception list which means only pop-ups from these will be allowed while pop-ups from all the other sites not on the list will be blocked.
Happy surfing.