The popular social media dashboard application HootSuite is available as an add-on for Google Chrome.
To install it, go to the Chrome web store here and select "Add to Chrome".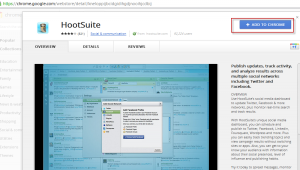 Once installed, launch it from the new tab in Chrome by left clicking on the HootSuite icon.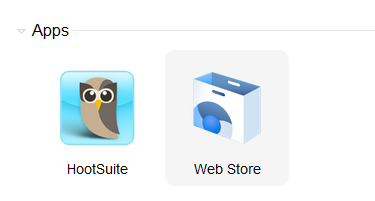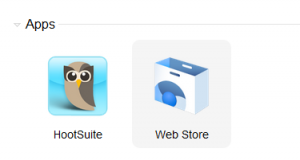 The basic account is free, details of pro plans are here. For making Hootsuite account, an email id is needed. Once the account is created, the dashboard will show the different social media networks that can be added and managed directly from within HootSuite.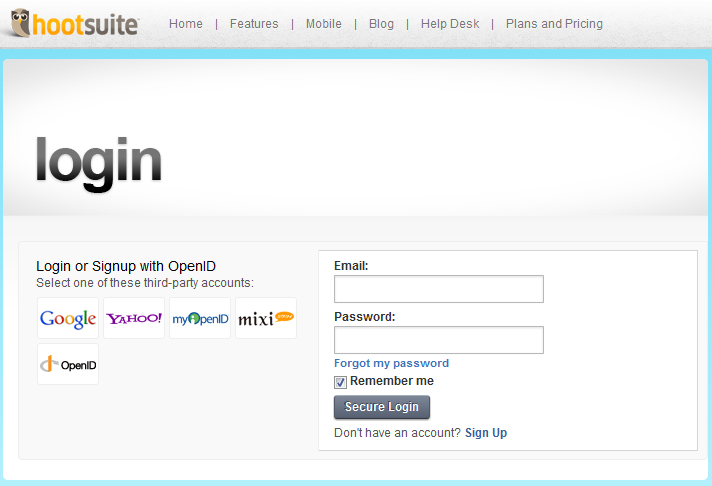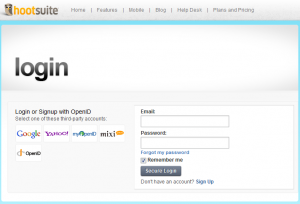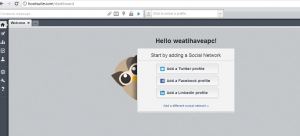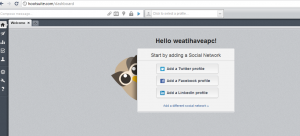 Once added, the social media network (Twitter in this case) will show up as a tab and the whole dashboard looks pretty cool. Different social media networks list as different tabs making them easier to manage as well as update status messages in them accordingly.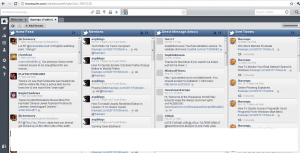 At any point, hitting the Welcome tab will list a bunch of options like adding various social media networks, creating analytics report, scheduling messages and so on.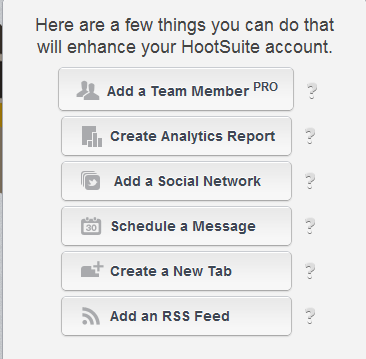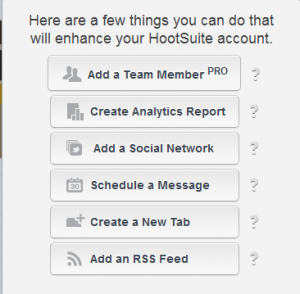 Overall, pretty easy to use and monitor different social media networks like Twitter, Facebook and others all from within Chrome.