Here's how to monitor your system resources in real time in Windows:
1. Go to thilmera.com and click on 'Download from Softpedia'.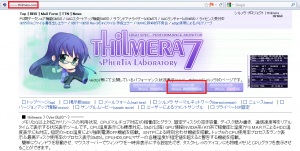 2. Extract the contents of the downloaded 'thilmera7.zip' and double click 'thilmera7en.exe' to start the application.

3. The application will appear as a floating window on your desktop and will show system parameters like CPU usage, memory usage, I/O utilization, network utilization, HDD temperature etc. in real time.