Here's how to install Call Of Duty: Modern Warfare 3 theme for Google Chrome / Chromium / Iron browser:
1. Visit this link and click 'Add to Chrome' –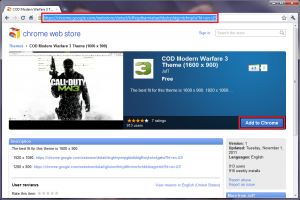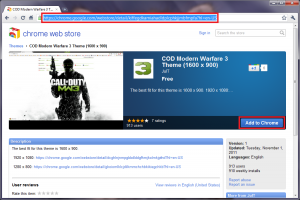 2. Wait for the theme to get downloaded. It will install automatically once it gets downloaded.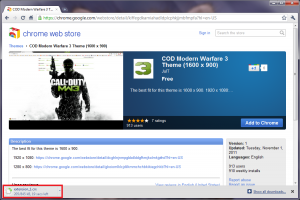 3. Enjoy Modern Warfare 3 Theme For Chrome!