Here's how to save encrypted DVDs as ISO images in Windows:
1. Go to www.bdlot.com/dvd-iso-master and download the 'BDlot DVD ISO Master' software which is a freeware.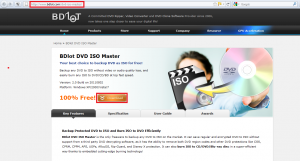 2. After the 'bdlot-dvd-iso-master-setup.zip' file has been downloaded, install the 'BDlot DVD ISO Master' like a regular Windows application. Now double click the 'BDlot DVD ISO Master' icon on the desktop to start the application.
3. To create an ISO file from any encrypted DVD, insert the DVD into the drive, start the 'BDlot DVD ISO Master' and click on 'DVD to ISO'. Now, choose your source DVD and the path where you want to save the ISO image. Click 'Run' to create the ISO image. Note that the program supports both regular as well as encrypted DVDs and automatically removes decryption and other protections like CSS, CPRM, CPPM, APS, UOPs, ARccOS, Rip-Guard, and Disney X protection. The program even unlocks the region code for movie DVDs while preserving the original high quality video and the 5.1 surround sound.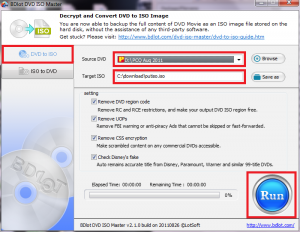 4. Unlike other DVD ripping applications in the market, the program goes a step further and allows you to burn your ISO images to CDs, DVDs (DVD5, DVD9), or Blu-ray Disks (BD25, BD50). The program has a built in 'Error Proofing' technology, which caches the ISO images using advanced methods while burning to disks in order to ensure that there is no error in the process and your disks are not wasted. To burn a ISO image to disk, click on 'ISO to DVD' and select your source ISO file, the target DVD/BD drive and click 'Run'.