Click&Clean is a really cool Firefox add-on which will delete entire browsing history and other private data all with a single click.
To install it, download it from here.
Once installed, it doesn't automatically show up in Firefox so it needs to be added to the browser window. To do this :
1. Select View > Toolbars > Customize.
2. Drag the blue icon so that it is now next to Firefox navigation bar as shown. Now the add-on can be used anytime as desired.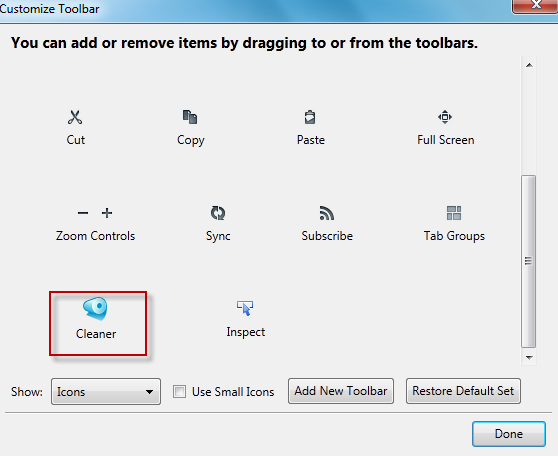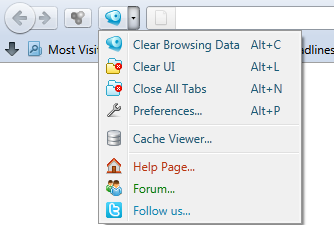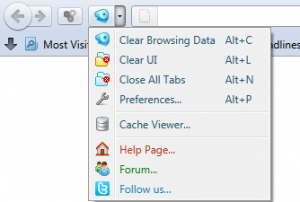 3. To immediately delete browsing history, select "Clear Browsing Data" from the add-on dropdown menu.
4. To configure preferences, select "Preferences", this has the handy option of making Click&Clean work with external applications like CCleaner and others. If one of them is already installed on the system, it will show up under the "External Application" tab. Other settings include deleting the Flash cookies in Advanced tab as well as closing all the other tabs except the currently active.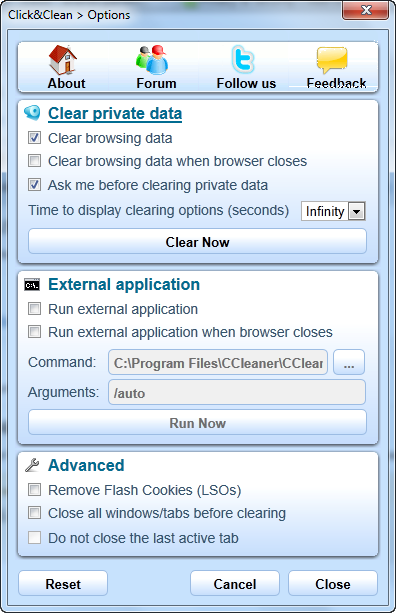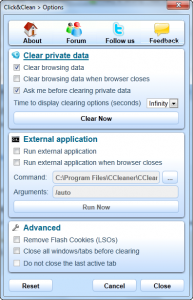 This is a very handy add-on not just because it deletes private data by only a click but also because it can be integrated with external applications like CCleaner that can automatically run whenever Firefox is closed and clear browsing history as well as other data.
It makes it easy to maintain browser privacy without any complex settings or using the built-in Firefox settings.