Here's how to enable tab previews for Firefox 6 in Windows 7:
1. Click on 'Firefox>Options'.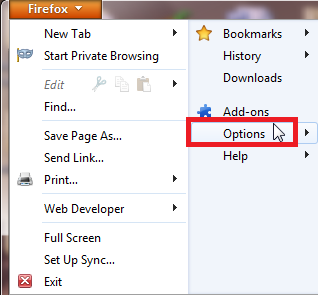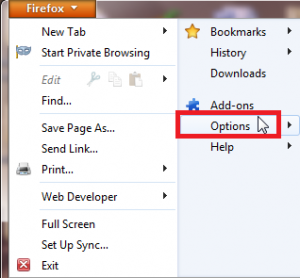 2. Now, click on 'Tabs' and ensure that the option 'Show tab previews in the Windows taskbar' is selected. Click 'OK' when done.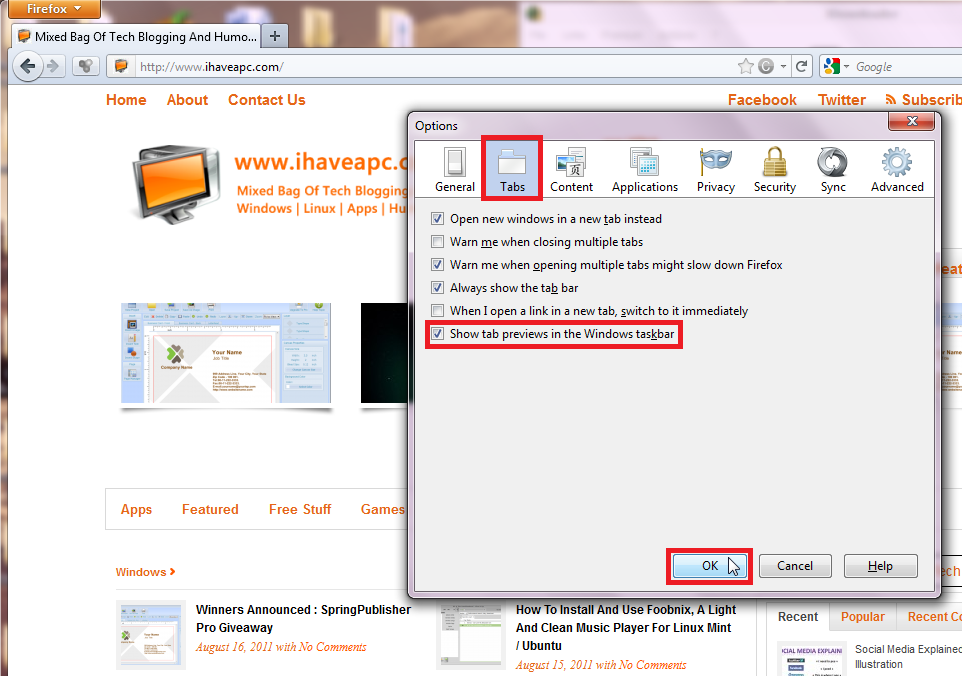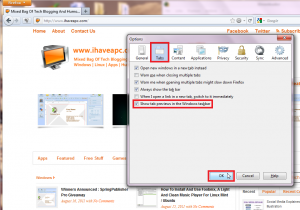 3. That's it! You have successfully enabled Firefox 6 tab previews in Windows 7.