Here's how to download videos from Facebook:
1. Go to https://addons.mozilla.org/en-US/firefox/addon/video-downloadhelper using firefox browser and click 'Add to Firefox' to install the extension.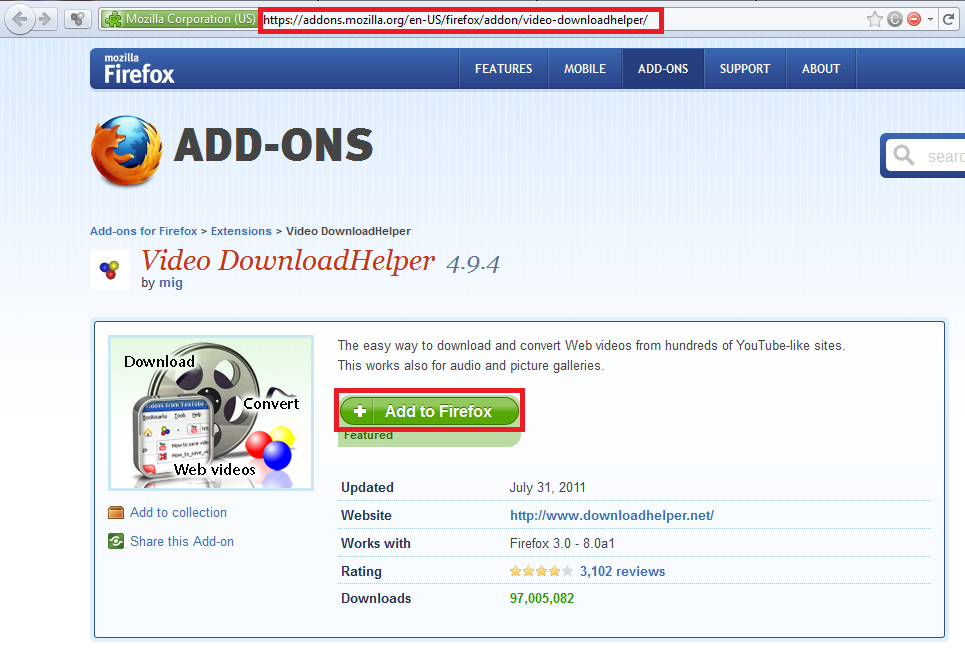 2. Restart Firefox when prompted.
3. Now using Firefox, visit the Facebook page on which the video to be downloaded is located.
4. Play the video which you need to download. As soon as the video starts playing, pause it.
5. Now, click on the small arrow next to the Video DownloadHelper Icon. Hover the mouse pointer over the video file name and select 'Quick Download'.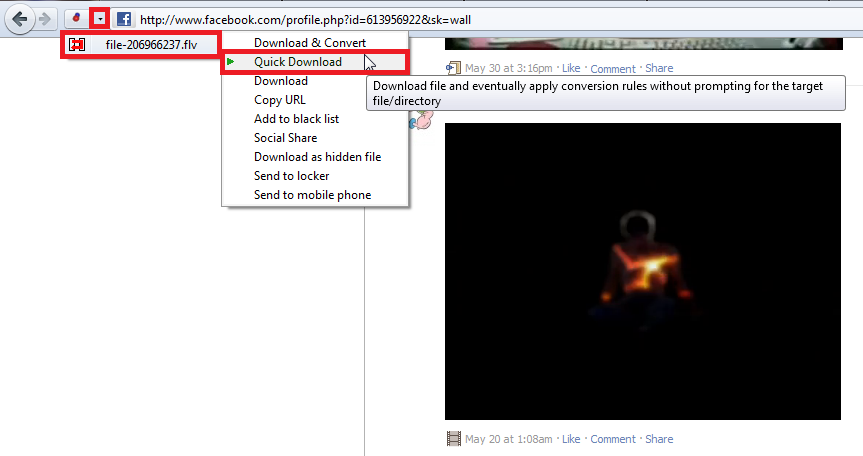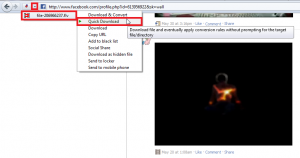 There you go! Now you know how to download videos from Facebook 😉