When taking printouts of webpages, it is essential that the text stands out more clearly then the background colors and images. Also, not letting the background colors and images print saves printer cartridge in the long run provided that the information which is to be printed is primarily text.
In Internet Explorer 9, here is how to make sure that printed text is easier to read and see by turning off background color and images :
1. Click the gear icon on top right corner of Internet Explorer 9 and select Print > Page setup.


2. Under the Paper Options, remove the check mark next to the option "Print Background Colors and Images". Then click Ok.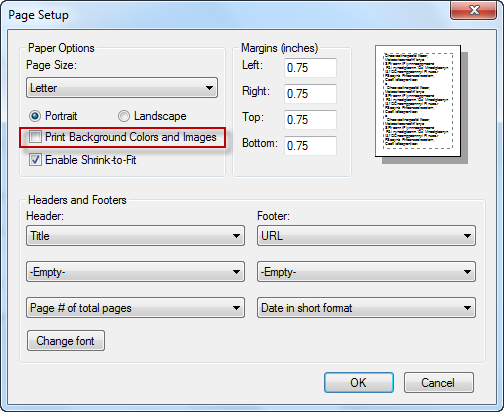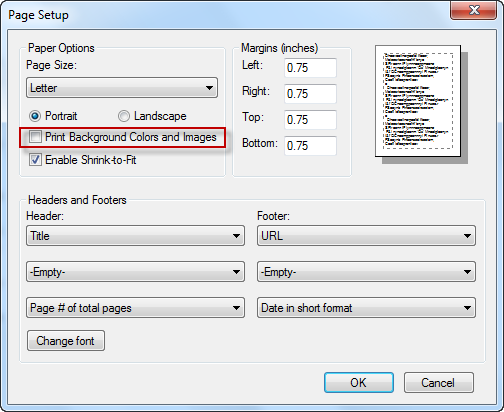 All done, this will not only make the webpages printed more clear but also avoid printing unnecessary colors.