Sound Converter is an easy to use audio format conversion tool. Here's how to install and use sound converter in Linux Mint / Ubuntu:
1. Issue the following command at the terminal –
sudo apt-get install soundconverter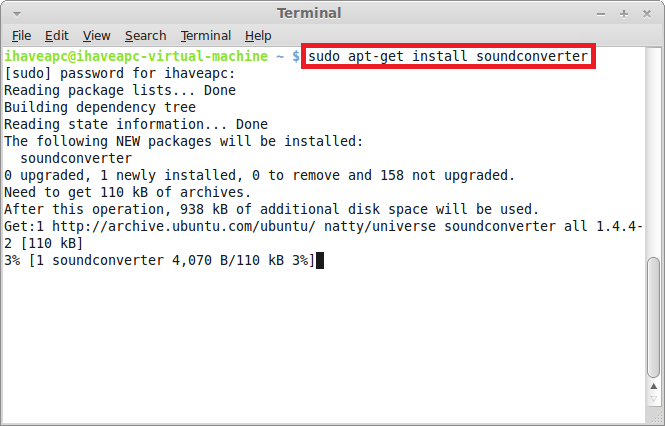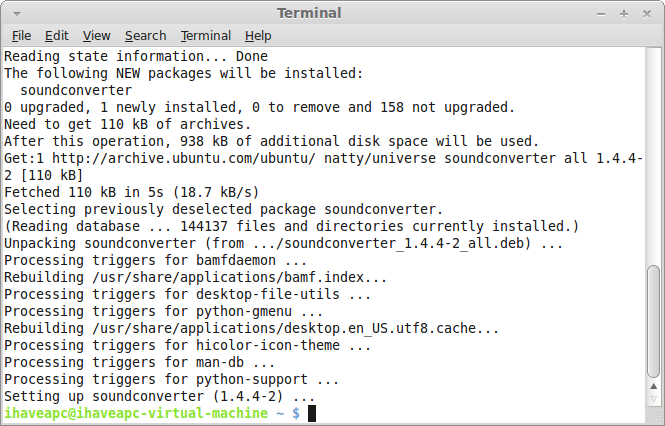 2. After the installation is complete, click on 'Menu>Sound & Video>Sound Converter' to start the application.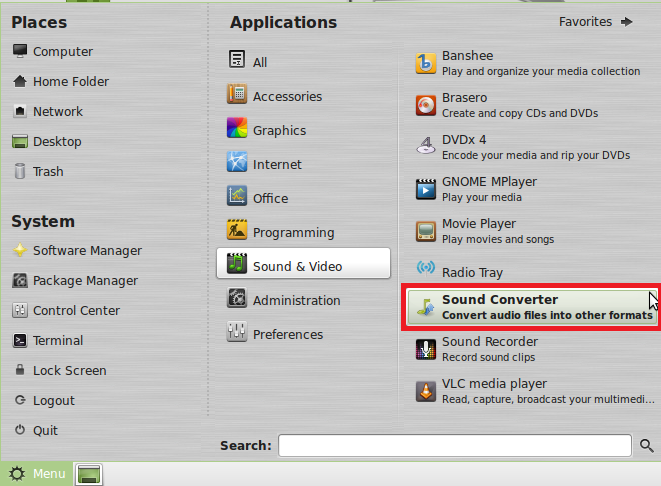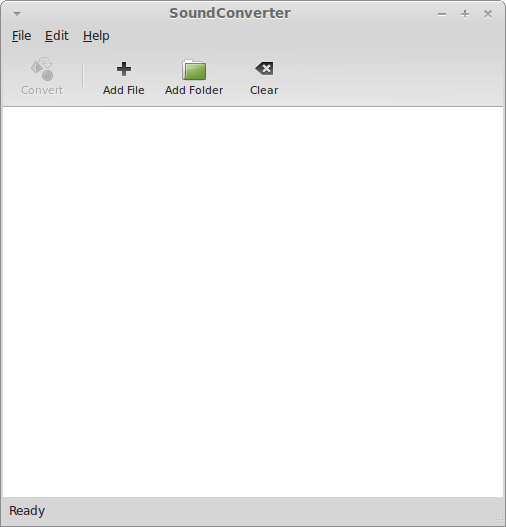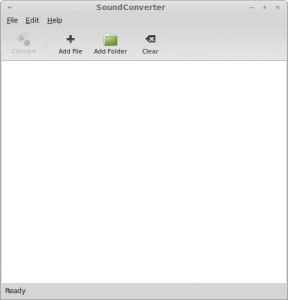 3. Now click on 'Edit>Preferences'.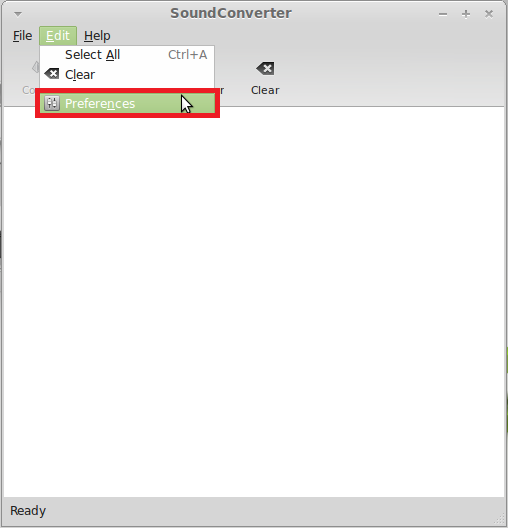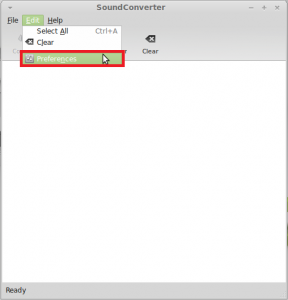 4. Now select an output folder, output format and output quality as desired.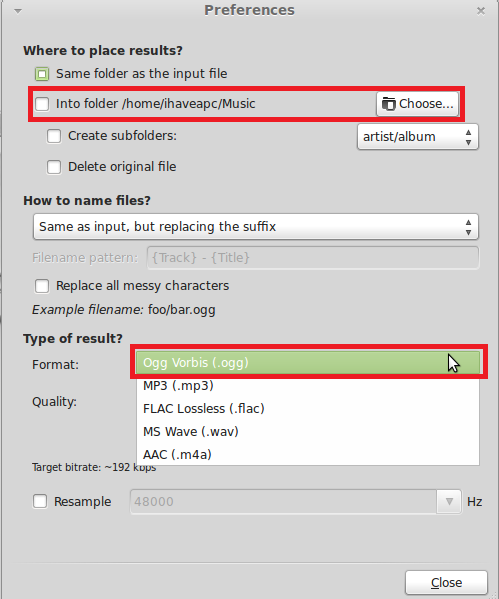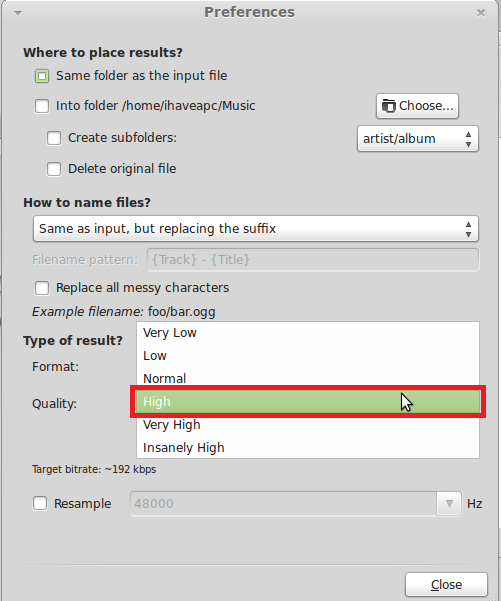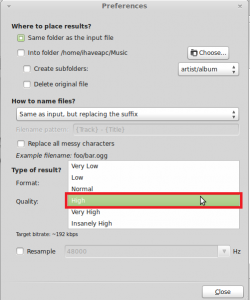 Click 'Close' when done.
5. Now click on 'Add File'.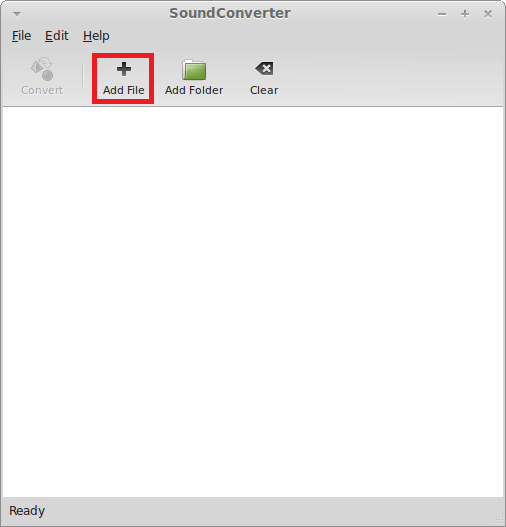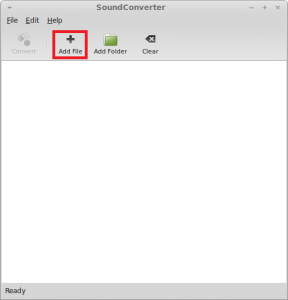 6. Browse and select the files that you want to add and click 'Open'.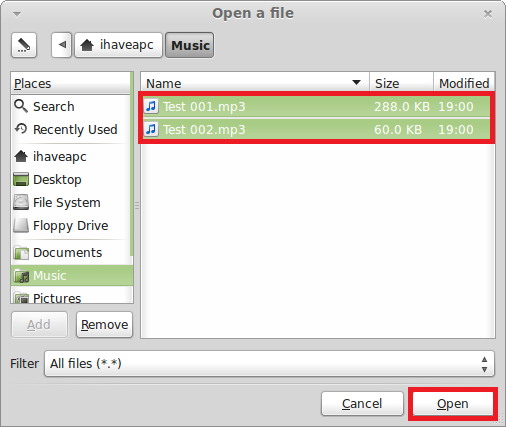 7. Now, click 'Convert' to start the conversion.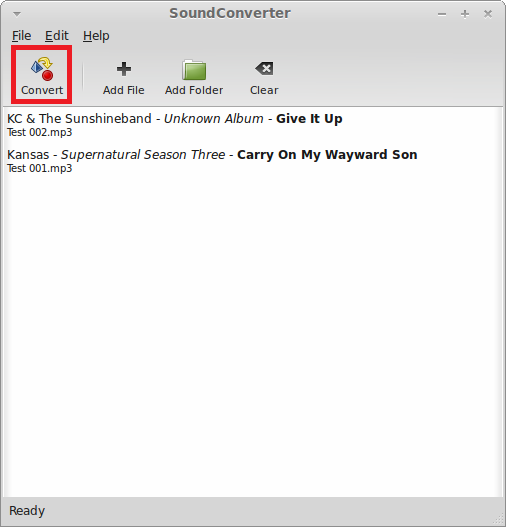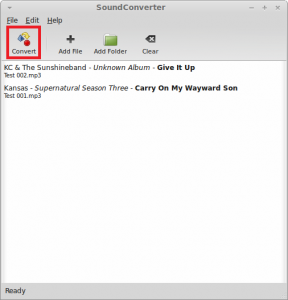 8. You'll see a notification after the conversion is over.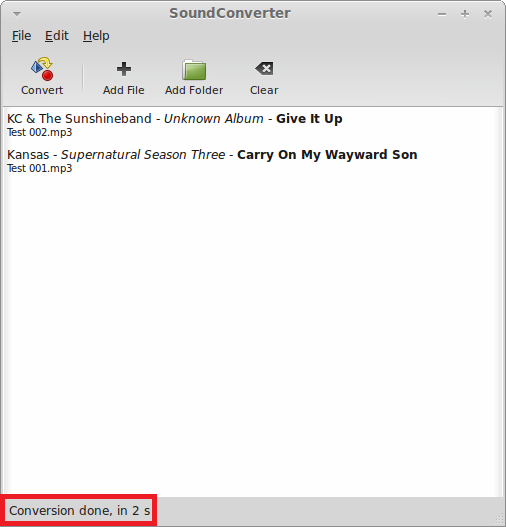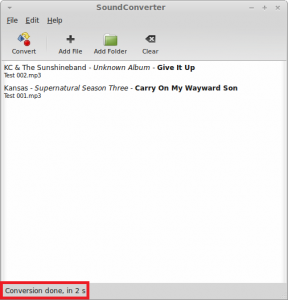 9. Now just go the output folder that you selected step 4 to find the converted sounds.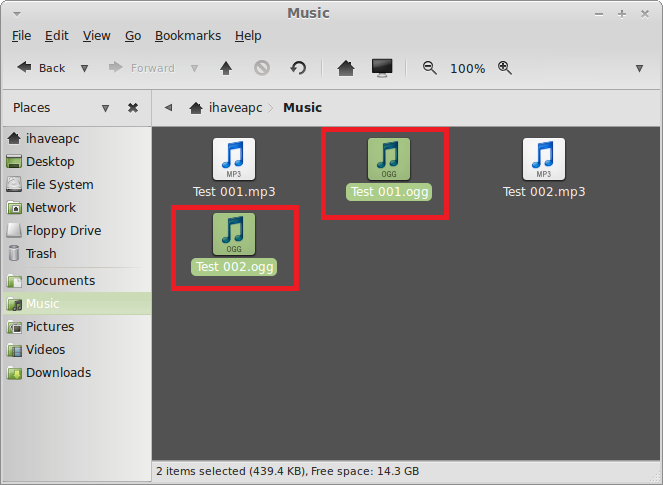 Sound Converter can convert between *.ogg, *.mp3, *.flac, *.wav and *.m4a formats.