Here's how to install and use JStock, a free stock market software, in Linux Mint / Ubuntu –
1. Issue the following command at the terminal to ensure that you have Java Run Time installed –
sudo apt-get install sun-java6-jre
2. Issue the following command at the terminal to download the JStock setup –
wget http://downloads.sourceforge.net/jstock/jstock-1.0.6c-bin.zip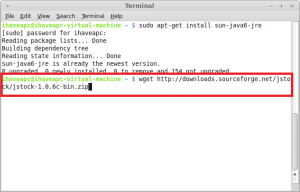 3. After the download is complete, issue the following command at the terminal –
unzip jstock-1.0.6c-bin.zip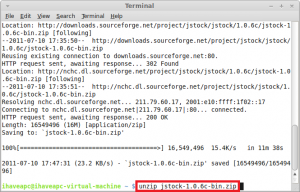 4. Now issue the following command at the terminal –
cd jstock
5. Now we need to make the 'jstock.sh' file executable. So we issue the following command at the terminal –
chmod 755 jstock.sh
6. Now to run the JStock software, issue the following command at the terminal –
./jstock.sh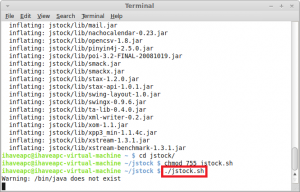 [For some strange reason, we still see a warning for java, but don't worry, JStock will start in a minute or so.]
7. If there is any news about JStock, the program will show that news, click 'OK' after you have read it.
8. Now, click on 'Country' and choose your country.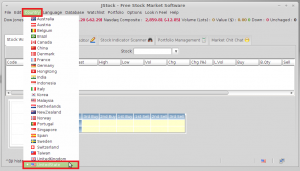 9. Now type in the company name to add it's stock to your watchlist.
10. Add all your desired stocks to the watchlist.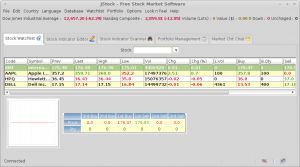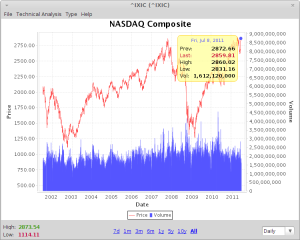 11. If you need to run JStock again, double click the 'jstock.sh' file and select 'Run in Terminal'.
Enjoy managing your stocks in Linux Mint and Ubuntu with JStock!