Here's how to install and use Avast Antivirus In Linux Mint / Ubuntu:
1. Go to www.avast.com/linux-home-edition#tab4 and click 'avast! Linux Edition (DEB package)' to download and save the *.deb file.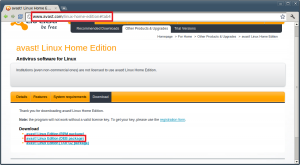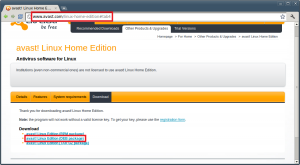 2. Now, go to www.avast.com/registration-free-antivirus.php and fill the registration form to get a free license key.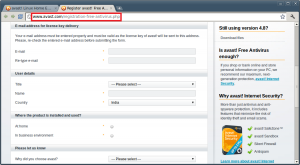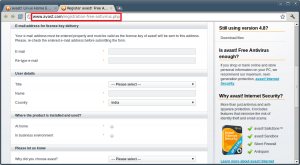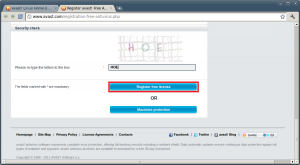 Click on 'Register free license' when done. You'll get a confirmation that your free license key would be e-mailed to you. Note that if you have a previous Windows Avast Free license key, you can use it in Linux Free Edition too. Also, note that you will have to renew the free license after every 12 months (for free).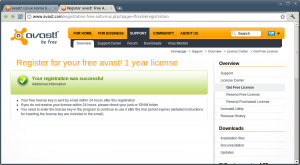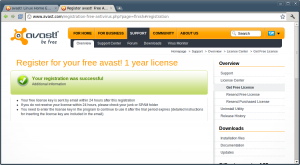 3. After you receive the free license key from Avast, open the terminal and change the directory to where you saved the downloaded *.deb file. Now, issue the following command at the terminal –
sudo dpkg -i avast4workstation_1.3.0-2_i386.deb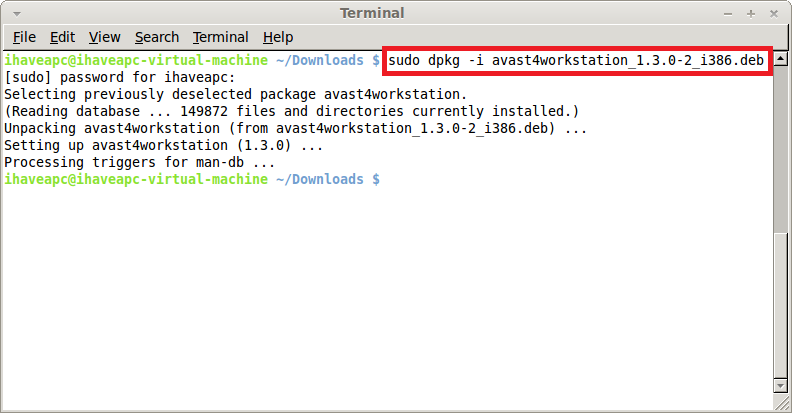 4. After the installation is complete, click on 'Menu>Accessories>avast! Antivirus' to start the program.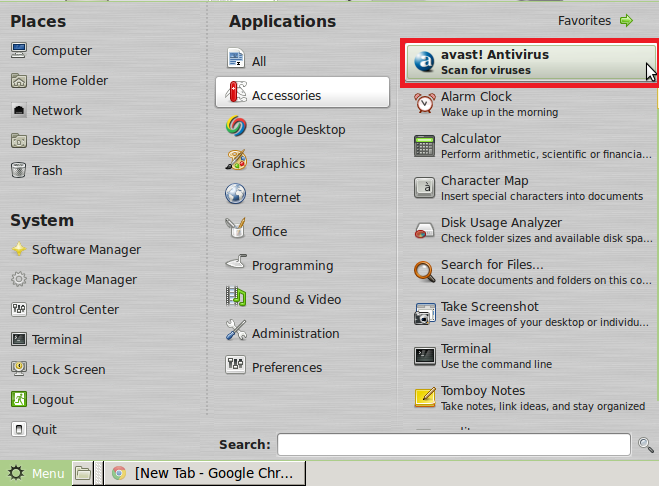 5. Now enter the free license key that you got from Avast and click 'OK' when done.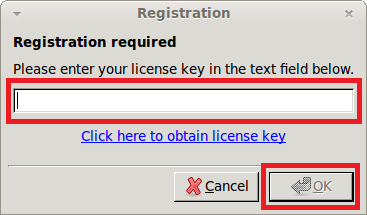 6. Click on 'Update database' to update the antivirus definitions.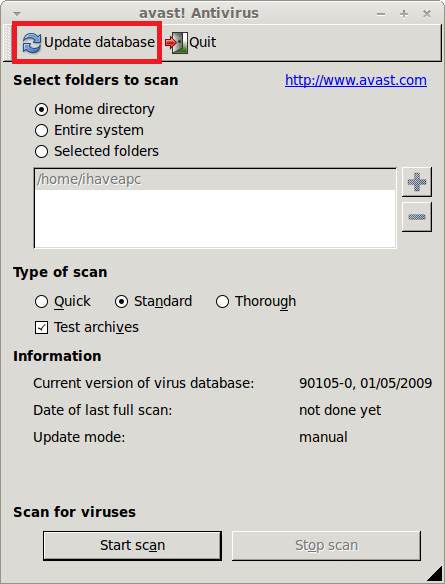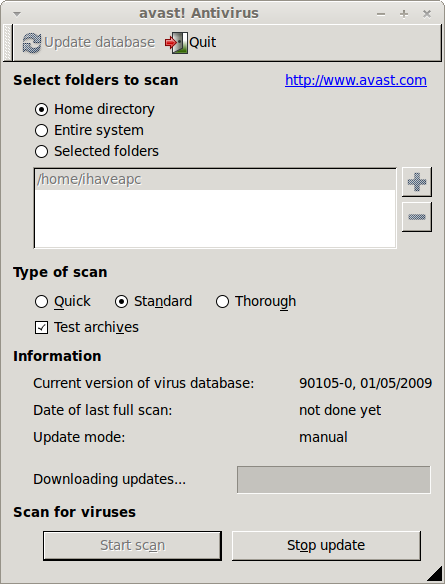 [Note that, we have interrupted the antivirus definitions update for sake of saving time since ours is a test machine. Practically, you should wait for the antivirus definition update to complete.]
7. Now, select the directory that you want to scan and click 'Start scan'.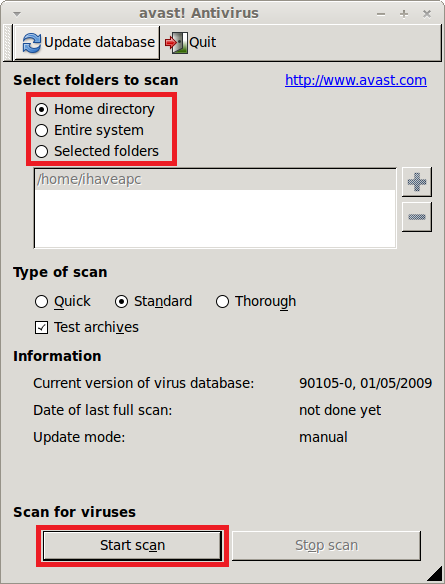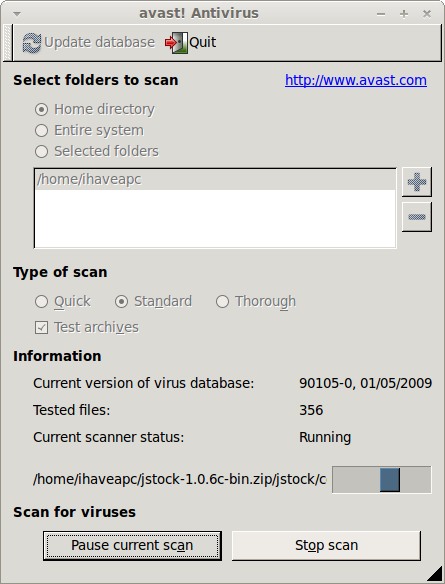 8. After the scanning is complete, you'll see the scan results as follows –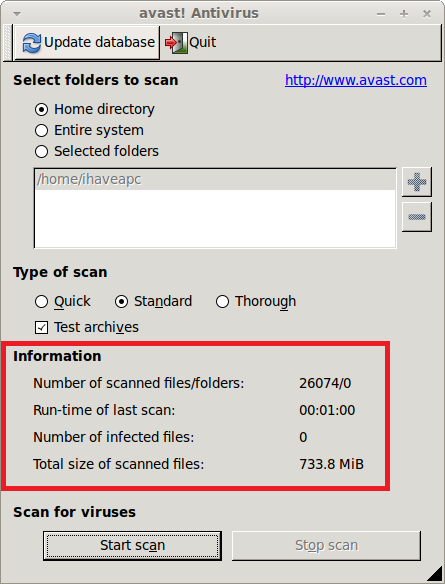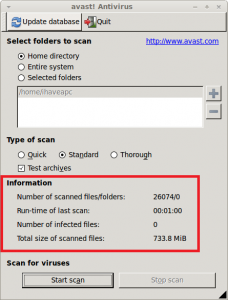 Thus, you can enhance your system's security by installing and using Avast Antivirus in Linux Mint / Ubuntu.