Here's how to install and use your Ubuntu / Linux Mint system as an alarm clock:
1. Issue the following command at the terminal –
sudo apt-get install alarm-clock-applet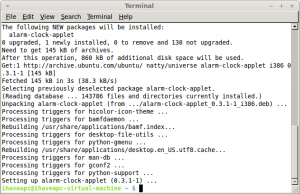 2. After the installation is complete, click on 'Menu>Accessories>Alarm Clock' to start the application.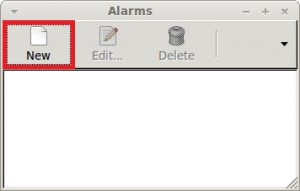 Click on 'New' to configure an alarm.
3. Choose your desired alarm name, alarm time and alarm sound. Click 'Close' when done.
4. Note that the alarm has been added to your list.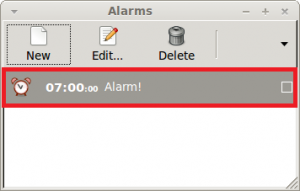 You can now close the application window. The application will remain in the system tray and is set to start up with the system by default.
You can configure multiple alarms with this application once and you won't have to worry about manually setting the alarm repeatedly as long as your Linux Mint / Ubuntu system is running.