It is now possible to completely remove Internet Explorer 9 from Windows without breaking any other applications.
To do this :
1. Go to Control Panel > Programs and Features.
2. Click on Turn Windows Features on or off.

3. Once the box displaying Windows features and components is displayed, locate and uncheck the option of Internet Explorer 9.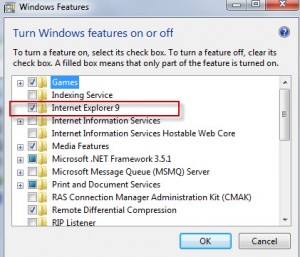 All done.