Here's how to get 'Open in Terminal' option in Ubuntu Linux:
1. Issue the following command at the terminal –
sudo apt-get install nautilus-open-terminal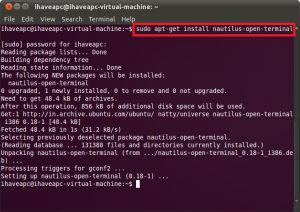 2. Reboot your system and you'll have the option of 'Open in Terminal' in the right-click context menu while browsing files in Nautilus file manager.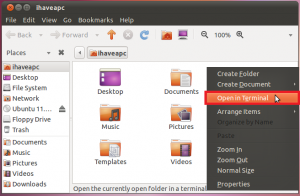 Note that this tip also works with Ubuntu 11.04 'Natty Narwhal' classic desktop too.