Windows 7 provides the option of creating a password reset disk in case the login password is forgotten. This is applicable only for standalone or workgroup machines with user accounts not administrator accounts.
To create a password reset disk, first attach an external drive or external storage device and follow the below steps :
1. Open Control Panel > User Accounts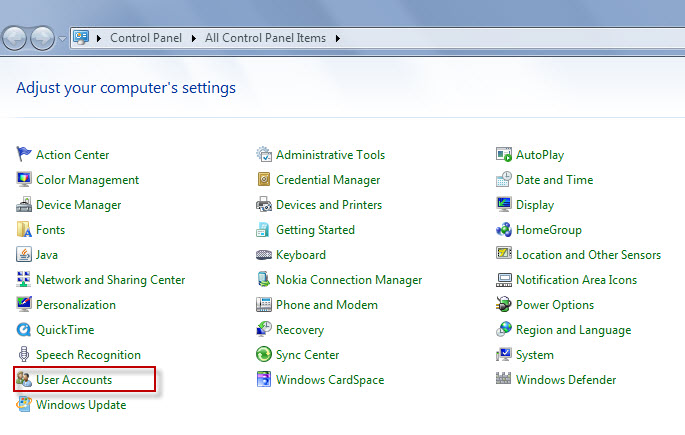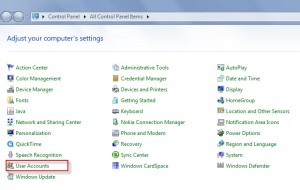 2. Click on Create a password reset disk option.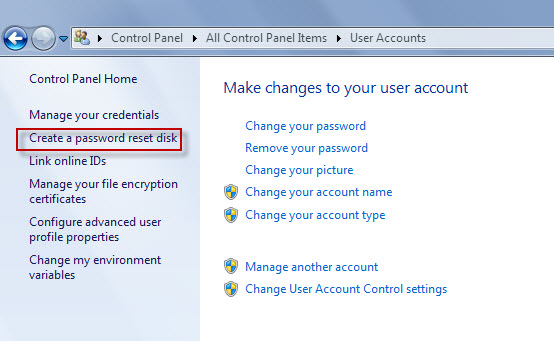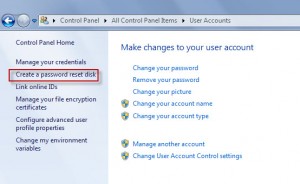 3. The wizard starts, click Next.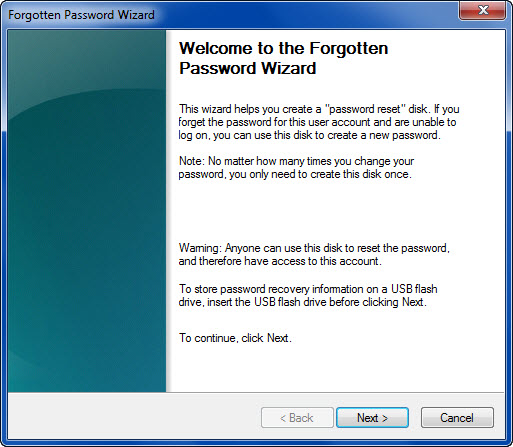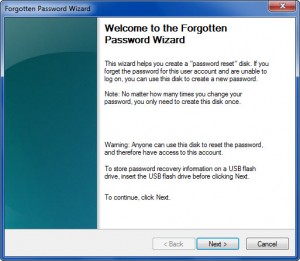 4. Select the external drive where the password key is to be stored and click Next.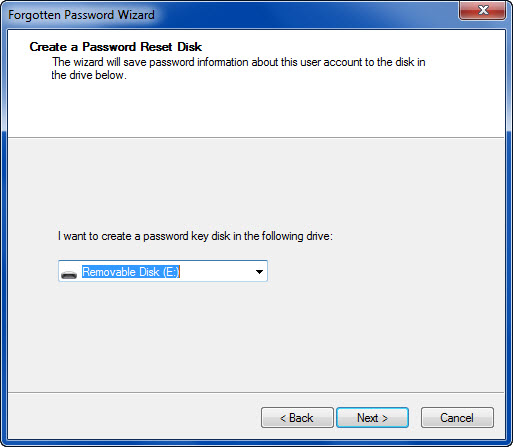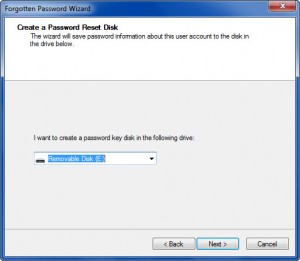 5. Enter your current password so that it's corresponding key is created.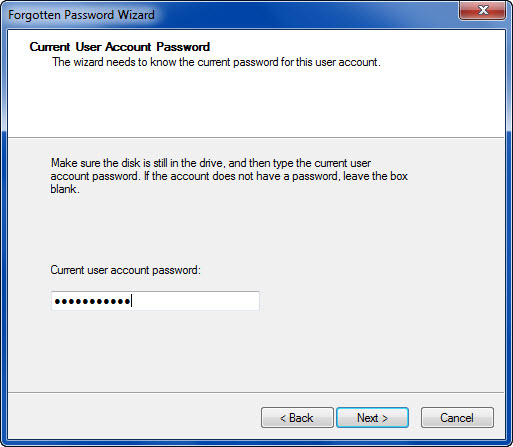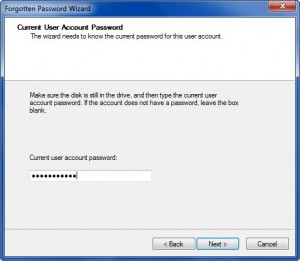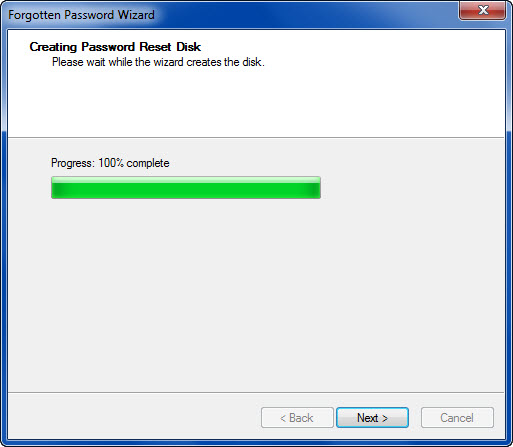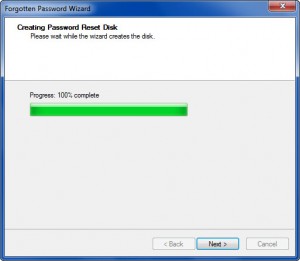 6. All done, the password reset disk is created.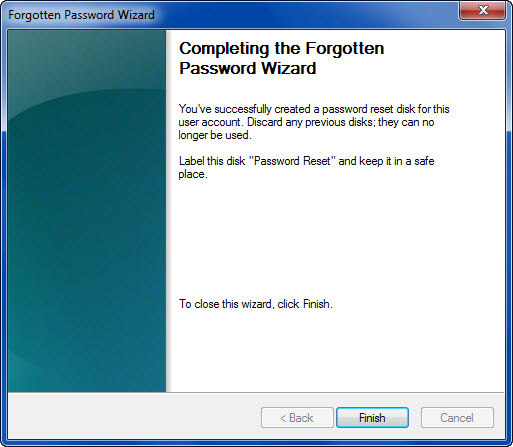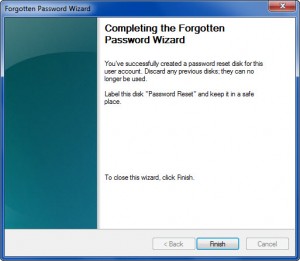 Cheers.