Here is a lightweight desktop application that allows you to access Facebook without using any of the browsers.
Download Facebook Desktop from here and check out the developer's page here.
Install it and when signing in for the first time, a window will appear asking for Facebook credentials and the permission request message for the application to access your Facebook profile.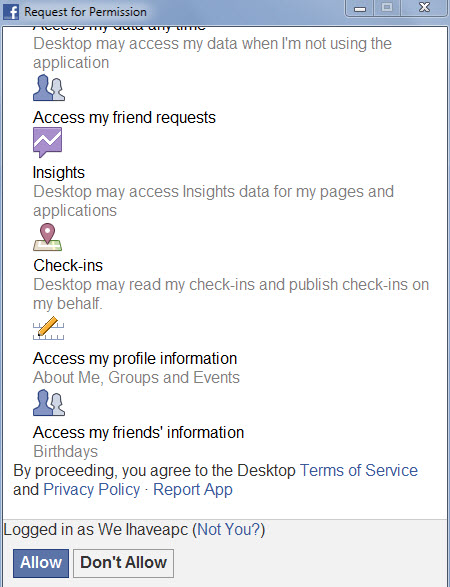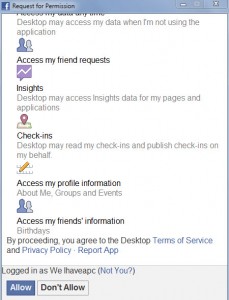 The application will be in the system tray with the facebook icon, right click on it to change settings, post status updates or even pause the Facebook feed.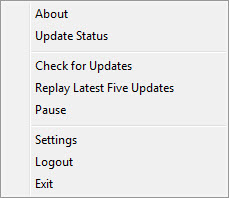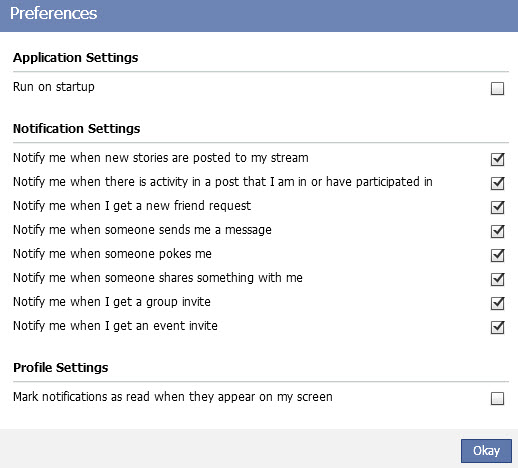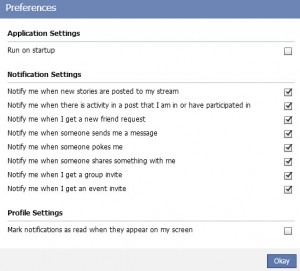 To sum it up, Facebook Desktop is an easy to use application and is useful if  you want to check the latest feed and post status updates very frequently without refreshing the browser or even using it for Facebook.
Happy Facebook-ing.