Here's how to install and use Webilder, a filckr/webshots wallpaper manager for Linux Mint/Ubuntu:
1. Issue the following command at the terminal –
sudo apt-get install webilder-gnome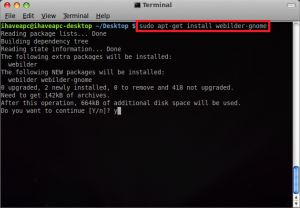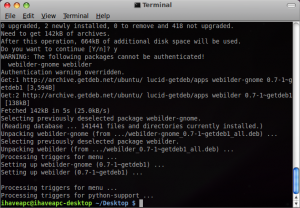 2. After the installation is complete, right click the gnome taskbar and select 'Add to Panel…'.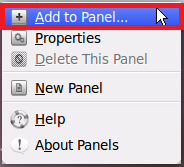 3. Scroll down and select 'Webilder Desktop Applet' and click 'Add'.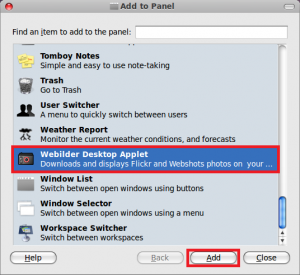 Click 'Close' when done.
4. Now, a Webilder icon will appear on the gnome taskbar. Click on the icon to launch the Webilder application.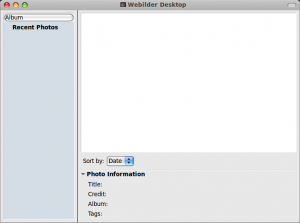 5. Now right click the Webilder icon and select 'Download Photos'. The application will start downloading photos from flickr. Wait for the download to complete.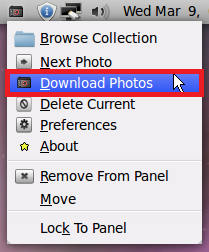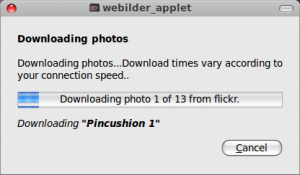 6. After the photos have been downloaded, you can browse them, right click any one of them and select 'Set as Wallpaper'.
7. You can right click the Webilder icon, select 'Preferences' and then change the Wallpaper Rotation Settings, Auto-downloader Settings, flickr settings and you can also add a webshots account.