Here is how to turn off the list of default games (like Freecell, Hearts, Solitaire etc) that are displayed in Windows 7Â  :
1. Open Control Panel > Programs and features. Then click on Turn Windows features on or off.


2. Select the Games option and drill down to see individual games listed.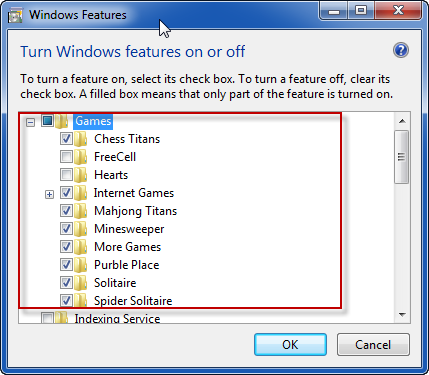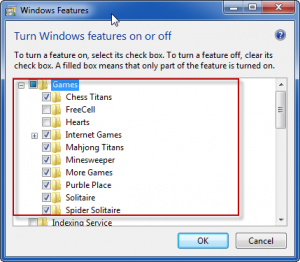 3. Simply uncheck the boxes next to names of games displayed to remove them from the list.
All done.