Aero desktop experience in Windows 7 / Vista  makes for some pretty cool user experience visually. However, there can be a need of fixing Aero related issues when display settings are either not as desired or simply not working.
The quickest way to troubleshoot Aero related issues is through the Troubleshooting wizard in Windows 7.
To use it :
1. Go to Control Panel > Troubleshooting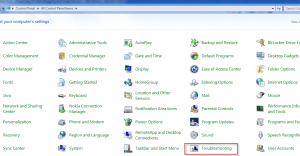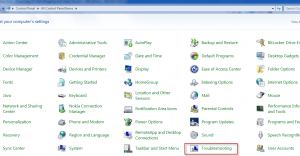 2. Select Display Aero Desktop effects under the Appearance and Personalization tab.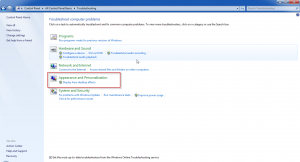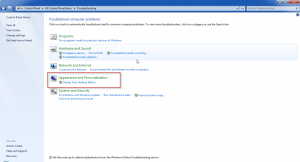 3. Let the wizard run by clicking on Next.For auto fixing any issues found, click on the Advanced link and make sure Apply repairs automatically is selected.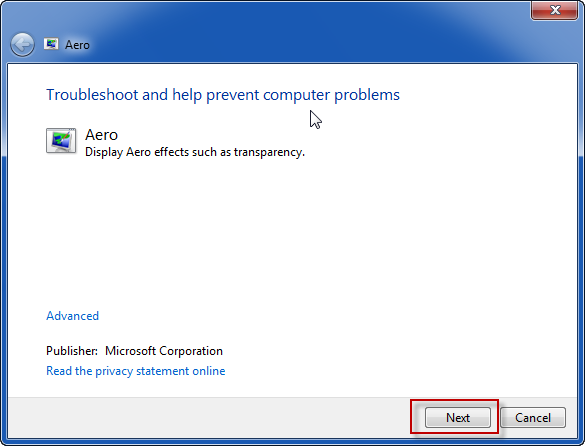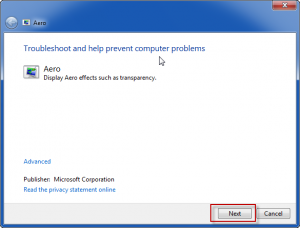 4. During this whole process, the screen may go blank for a while as all display settings are tested and fixed for any issues.
5. Once complete, the wizard will show the root cause and would have fixed the issue.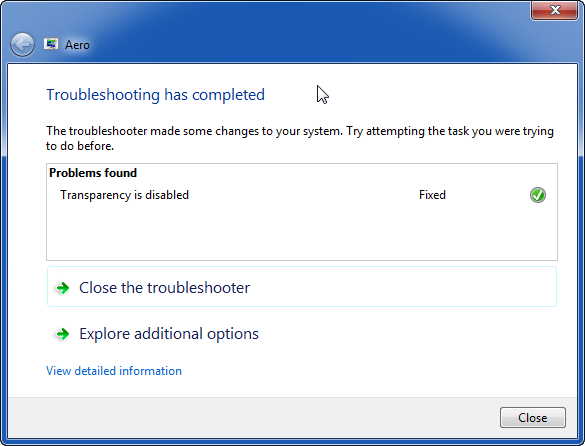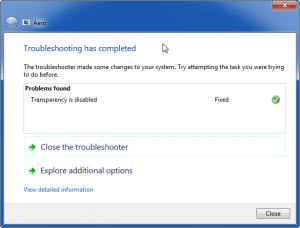 All done.