While on the move, usually it is best to use one's own computer / mobile phone to check emails as well as other personal stuff. It is however possible that there may arise a need where using a public computer to check your Gmail emails becomes a necessity and hence is used.
In order to safeguard your Gmail login especially when you have used a public computer or any system which isn't yours, there is a very useful option of remote signout in Gmail.
To do that, scroll to the bottom of Gmail inbox page and click on the Details link.


This opens up a window that displays various IP addresses from where your email login has or had been active. Simply select the "Sign out all other sessions" button which ensures you have no active Gmail login from anywhere else except the current computer that you are signed in from.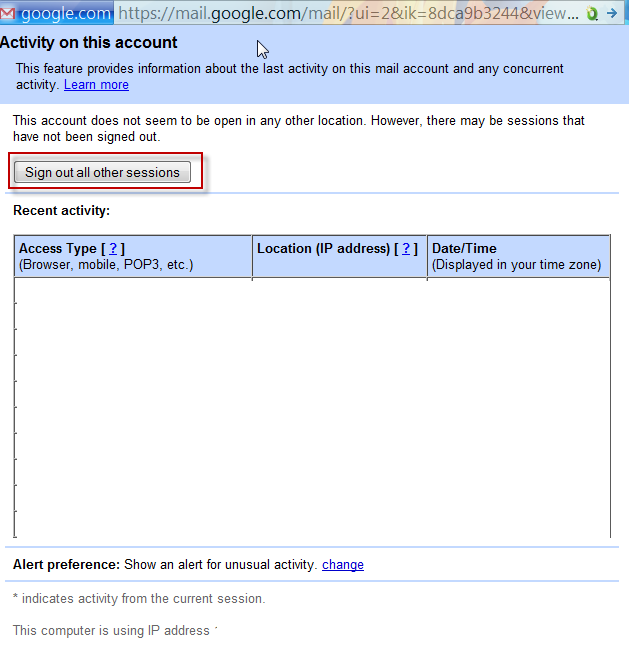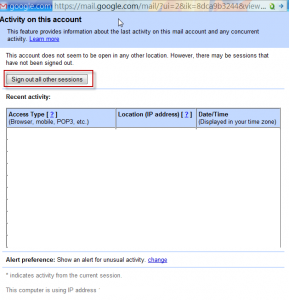 It is an essential and simple to use security feature that should be used always to protect your Gmail account especially when you are on the move.
Happy Gmail-ing !