Thunderbird is an open source lightweight email client by Mozilla.
By default it doesn't do spell check before sending emails.
In order to turn the spell check on  :
1. Go to Tools > Options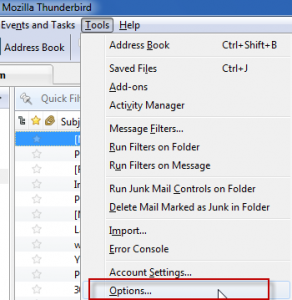 2. Navigate to Composition tab and select Spelling.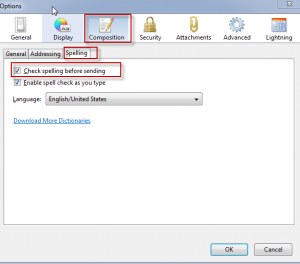 3. Enable the tick next to Check spelling before sending .
All done.
( By the way, if you have been using Outlook just for sending and receiving emails and nothing else, do try using Thunderbird. You might be pleasantly surprised by the experience.)
Happy emailing.